Dubai student tunes into 2 world records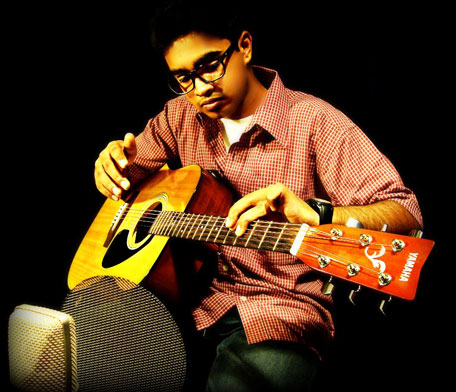 A Dubai-based college student is receiving his second world record two years after he managed to break the first one - playing 27 instruments in an hour.
Ebin George, 23, will now hold the distinction of creating two world records at a single event.
The event in question dates back to in 2013, when the first world record was created, when he played 27 different musical instruments within a span of sixty minutes in Sharjah.
UAE-based Indian youth plays 27 musical instruments in an hour
In doing so he managed to successfully enter 27 different record books including the Limca Book of Records in India, another one in the UK, US and Slovenia.
However, in doing so, he managed to create another record for maximum number of record entries for a single event.
"The second category has been approved by four record books already, including the Limca Book. There are many more who are considering adding it to their list," says George.
A self-taught musician, George has taken up public speaking now and thinks that apart from music, he could also try to motivate people.
He recent talk at TEDx Talks in Dubai attracted mixed reaction as some questioned his claims that musical knowledge cannot be learned merely from a school, but that one needs to be passionate.
When asked about criticisms about being a jack of all, but master of none, he argues that music is a gift and he would continue to pursue his passion the best way forward.
George says he never went to a formal music school but learnt most of the instruments at home.
"I started with drums when I was just about 3-years old. My parents encouraged me to pursue my interest in music," he says.
An engineering graduate from Manipal University in Dubai, he is now pursuing his second degree from Karnataka University.
Follow Emirates 24|7 on Google News.