Dump truck overturns onto car, burying it in stones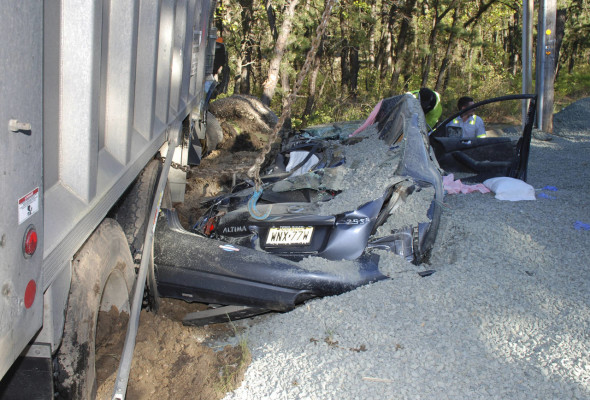 A dump truck overturned and spilled its load of stone on top of a car in New Jersey, and authorities say the driver had to be dug out to be rescued.
Police in Manchester Township said that 24-year-old Andrea Penna, of Whiting, was trapped underneath stone and debris after the roof of her car collapsed on top of her Monday.
Penna and her passenger sustained non-life threatening injuries, as did the driver of the dump truck. The passenger of the car was able to get out on her own.
Police say the truck struck the Nissan as it was making a left turn and then overturned onto the car's roof, spilling its load on top.
State police, state department of corrections employees and other motorists stopped to dig the car out.
The crash is under investigation.
Follow Emirates 24|7 on Google News.