Dutch say Ukraine will renew search at MH17 crash site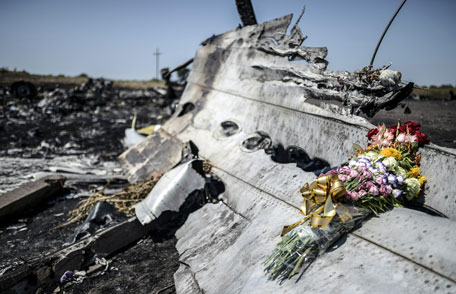 Ukraine is expected to renew this spring its search for human remains at the crash site of Malaysia Airlines flight MH17, Dutch Security and Justice Minister Stef Blok said Thursday.
The passenger jet was shot down over war-torn eastern Ukraine in mid-2014 on a routine flight between Amsterdam and Kuala Lumpur. All 298 people on board died, the majority of them Dutch citizens.
"Contacts in the region have indicated they will renew the search for human remains and personal belongings in the spring, once the snow has disappeared," Blok said in a letter to parliament.
His letter comes after a journalist discovered in January a bone fragment belonging to one of the victims in Ukraine's volatile Donbass region.
But Blok denied claims by the journalist "that there was much more to be found".
After the journalist returned to The Netherlands, "many hours of filming made at the spot and shown to the investigating team failed to reveal any trace of human remains or personal belongings," Blok said.
"It has been said before that more remains or personal belongings may be found in the future."
Members of the victims' families said last month that they might push for a new official search at the site in light of the bone fragment's discovery.
"As relatives, we simply don't want any human remains to be left behind," Evert van Zijtveld, chairman of the MH17 victims' foundation, said at the time.
Follow Emirates 24|7 on Google News.