Egypt bus drivers go on strike as unrest spreads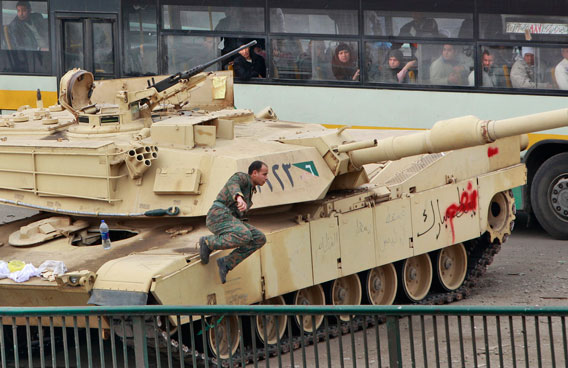 Bus drivers and other public transportation employees in Egypt have gone on strike as spreading labor unrest adds momentum to mass protests calling for President Hosni Mubarak's ouster.
Ali Fatouh, a bus driver in Cairo says buses were locked in the garages and won't be moved "until we achieve our demands," which include salary increases. He says organizers are calling on all 62,000 transportation employees to participate.
Some buses were still seen on the streets early Thursday and it's not immediately clear how widespread the strike is.
But the effort comes as an uprising that began Jan. 25 has unleashed public rage over widespread poverty and low wages amid reports that Mubarak's family has amassed vast wealth.
Follow Emirates 24|7 on Google News.