Egypt can crush uprising 'like Iran': Netanyahu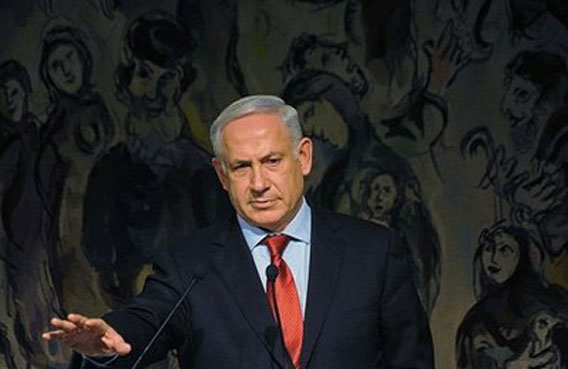 Egypt could ruthlessly suppress the uprising against President Hosni Mubarak like Iran crushed mass protests after a disputed June 2009 election, Israeli Prime Minister Benjamin Netanyahu warned.
"There could be liberal and democratic reforms in Egypt. The second possibility is that Islamists take advantage of the turmoil to seize control of the country," he said in an address to parliament on Monday evening.
The third possibility, he told more than 400 visiting European MPs from some 30 countries, is that "Egypt follows Iran's example".
Netanyahu said Tehran simply quashed the mass protests after President Mahmoud Ahmadinejad's re-election that opponents said was rigged.
"There were no talks, the people were simply killed on the streets."
The Israeli premier stressed that Israel's interest was to "preserve the peace that has existed for three decades... and brought stability in the region."
Egypt has since January 25 seen the biggest challenge to Mubarak's 30-year rule with tens of thousands taking to the streets to demand his ouster.
Follow Emirates 24|7 on Google News.