Elephant stomps tourist to death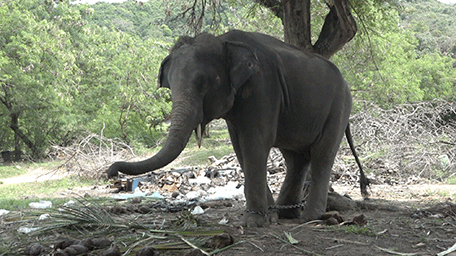 Thai police say a Scottish tourist has been gored to death by an elephant that he and his 16-year-old stepdaughter were riding on the resort island of Samui.
Police Lt. Rotjanart Kiewjan said the animal threw Gareth Crowe and Eilidh Hughes to the ground during a trek on Monday. The elephant then gored Crowe with his tusk and stomped on him.
Thai news reports said the elephant became enraged after its trainer climbed off to take a picture of the tourists. Police think hot weather may have disturbed the 13-year-old elephant.
The trainer was also gored and Hughes was injured from her fall. Both were hospitalised. The elephant was shot with a tranquiliser dart several hours after the incident.
Follow Emirates 24|7 on Google News.