Emergency declared in California gas leak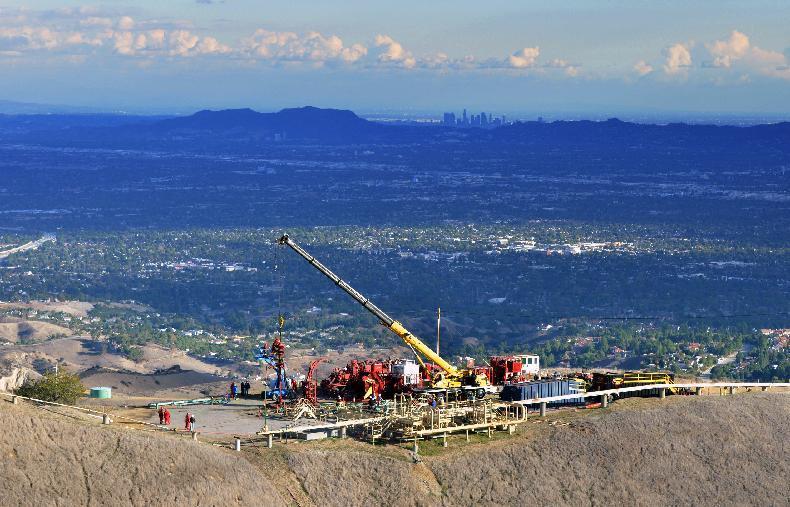 The governor of California on Wednesday declared a state of emergency in a Los Angeles community where a massive gas leak has forced thousands of nearby residents from their homes.
In issuing the emergency order, Governor Jerry Brown said all state agencies would be mobilized to stop the leak that started in October in the Los Angeles suburb of Porter Ranch, to protect public health, and to help the local community.
"All state agencies will utilize state personnel, equipment, and facilities to ensure a continuous and thorough state response to this incident," Brown said in a statement.
He said his office would closely monitor the situation and provide timely updates to residents of the gated community located some 30 miles (48 kilometers) northwest of downtown Los Angeles.
Brown said he had met on Monday with Porter Ranch residents, thousands of whom have been relocated to temporary housing by the local gas company after complaining of headaches, nausea and nose bleeds.
Kristine Lloyd, a spokeswoman for the Southern California Gas Company (SoCalGas), said everything possible was being done to fix the leak, which officials have estimated was spewing out between 30,000 and 58,000 kilograms (66,000 and 127,000 pounds) of methane into the air per hour.
"Our focus remains on quickly and safely stopping the leak and minimizing the impact to our neighbors in Porter Ranch," she said in a statement.
"SoCalGas reaffirms our prior commitment to mitigate the environmental impact of the actual amount of natural gas released from the leak."
Officials have said that while the methane leaking from the Aliso Canyon facility poses no immediate danger to human health, its impact on the environment is significant as it is a potent greenhouse gas.
The California Air Resources Board estimates that the leak is so massive that at its peak at the end of November, it increased the West Coast state's greenhouse gas output from methane by as much as 25 percent.
"We really won't be able to assess the impact until the leak is sealed and we have data for the whole incident," said David Clegern, a spokesman for the governmental agency.
"But this is a lot of greenhouse gas for a single incident and it will need to be mitigated."
The leak was detected on October 23 in a well at more than 8,000 feet underground and SoCal Gas estimates it may take until the end of March for the repairs to be completed.
Follow Emirates 24|7 on Google News.