10,000 fishermen begin new fishing season in Fujairah, Eastern Region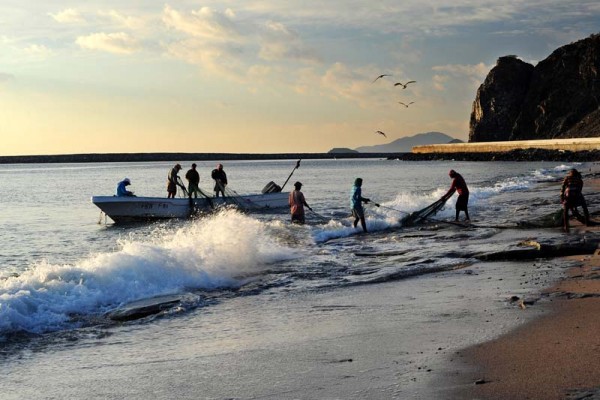 Ten thousand fishermen began the new fishing season across seven fishing ports in Fujairah and cities in the Eastern Region of Sharjah, which will enable local fish markets to resume their activities after the break for the summer vacation.
Heads of the fishermen associations in Fujairah and the Eastern Region said that over 6,033 fishermen in Fujairah resumed their work in local ports, and around 40,00 fishing boats returned to the sea from Kalbaa Port, Khor Kalbaa, Khorfakkan Port and Daba Al Hosn, carrying 10,000 registered fishermen.
Ibrahim Yousef, Chairman of the Kalbaa Fishermen Association, stated that 90 percent of Kalbaa's fishermen work every morning to catch horse fish while around ten percent of fishermen from Hamour, Kanad, Zubaidi catch various types of fish and shrimp, and those from Sultan Ibrahim, Cofer and Shaari catch other types of fish.
Mahmoud Al Shara, Chairman of the Fujairah Fishermen Association, said that there are 6,033 fishermen in Fujairah, including 736 UAE nationals while the rest are Asians. He added that all local fisherman do not fish on a daily basis, but there are around 250 professional fishermen who fish from Al Rughailat Port, which houses 851 fishing boats, including 842 boats that run on oil and nine that run on diesel.
He further added that around 12,000 tonnes of all types of fish were caught in Fujairah last year while noting that his association is keen to provide logistical services to its fishermen.
Hamdan Soliman Rashid Al Murshedi, Chairman of the Fishermen Association of Al Badiya, said that fishermen from Al Badiya supply fish to Al Badiya Market, Khorfakkan and among others.
Follow Emirates 24|7 on Google News.