10 buzzwords you must remove from UAE CV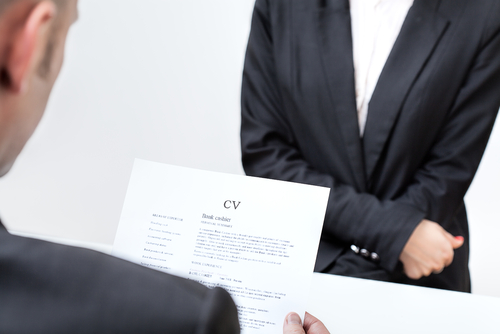 All employers, irrespective of the country or industry they may be in, want employees who are hardworking, motivated enough to do their job and creative to think out-of-the-box in this competitive world.

And, if you have all these traits, you will definitely want to tell the recruiters this to ensure that you are cherry-picked by top companies.

So, you happily highlight all the traits of the perfect employee boldly in your CV and on your online profile.

But, and this may come as a surprise to some, what've you've considered as your USPs all along may in fact be the very traits bogging down your career progression.

According to the latest data by networking website LinkedIn, by using these words - 'motivated', 'dynamic' and 'creative' – all that makes up the employee – you may be doing more harm to yourself than good. "You may be stalling your career," as the study reads.

The insight, based on the behaviour of LinkedIn's more than 300 million global members, (including more than 1 million in UAE) reveals that recruiters consider these words as overused and rather boring.

Hiring managers believe that candidates have to brand themselves and then become saleable by using techniques that go beyond heavy words and past laurels.

"You need a very different approach to selling yourself than the one you intuitively take, because your intuitions are probably wrong. People are much more impressed, whether they realise it or not, by your potential than by your track record," reads a study published in Harvard Business Review, titled 'The Surprising Secret to Selling Yourself'.

"It would be wise to start focusing your pitch on your future, as an individual or as a company, rather than on your past - even if that past is very impressive indeed. It's what you could be that makes people sit up and take notice - learn to use the power of potential to your advantage," it adds further.

For LinkedIn users, Darain Faraz, the company's spokesperson recommends doing away with all buzzwords from your profile.

Here are the 10 buzzwords on your profile that LinkedIn says are doing you more harm than good:

#1 Motivated

#2 Dynamic

#3 Creative

#4 Extensive experience

#5 Track record

#6 Responsible

#7 Driven

#8 Passionate

#9 Strategic

#10 Enthusiastic

These, maintain experts, will only tag you as just another candidate in the big rat race. Rather than mere words, illustrate how you're motivated by giving some examples, says LinkedIn's Faraz.

As you list your credentials, don't forget to explain. You can add links of any noteworthy projects that you've been a part of it. Always revisit your profile at regular intervals. Do not miss out on any new skill, job that needs to be added.

The little extras do make a difference and are just as relevant as your core information. These include any charitable or social work that you may have undertaken. This can also mean your adventure of climbing the Kilimanjaro Mountain or being part of successful marathon running group.

Just as you would provide references with your traditional CV, it's a good idea to get recommendation on LinkedIn as well. Having endorsements and recommendations is a way of complementing and confirming the skills of people you believe are worthy of it and vice-versa.

These are small ways to prove that others are willing to vouch for your professional claims and interested recruiters are likely to read them if they go to your profile.

So, stop saying you are motivated. Make recruiters believe that.
Follow Emirates 24|7 on Google News.