11 trucks offering tyre services seized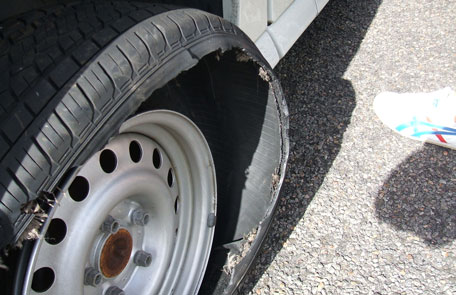 Sharjah Police, in co-operation with Sharjah Municipality, confiscated 11 pick-up trucks that operated as mobile tyre repair workshops along the shoulders of highways and roads.

Lieutenant Colonel Ahmed Bin Darwish, Director, Traffic and Patrols, Sharjah Police, said these pick-ups were illegally providing tyres to malfunctioning trucks along various roads and highways in Sharjah. The drivers of these pick-up trucks have been arrested the drivers of these trucks on charges they did not possess valid licence.

Lt Col Darwish said, such activity on roads is dangerous to motorists as it can cause serious accidents.

The traffic department saw one such truck and was monitoring its movement, when they came across several such pick-up trucks rendering illegal services on the road.




Follow Emirates 24|7 on Google News.