11th Abu Dhabi Recruitment Show launched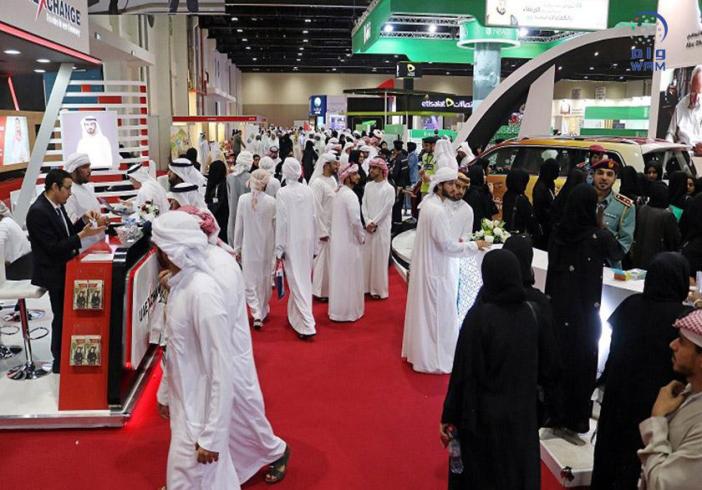 The 11th edition of the Recruitment Show, Tawdheef Abu Dhabi, was launched on Monday, under the patronage of Sheikh Nahyan bin Mubarak Al Nahyan, Minister of Culture and Knowledge Development.
The three-day fair at the Abu Dhabi National Exhibition Centre was inaugurated by Hussain bin Ibrahim Al Hammadi, Minister of Education. Also in attendance was Mohammed Omran Al Shamsi, Chancellor of the Higher Colleges of Technology.
The Minister of Education, accompanied by Al Shamsi, reviewed the participating stalls and expressed his appreciation for the organisers. He also stressed the importance of providing a clear vision for future work opportunities for the nation's youth in different sectors, especially those that employ large numbers of people.
He pointed to the importance of following up job applications that were submitted by visitors at the fair and highlighted possible new work opportunities and other updates from the local job market.
Al Hammadi mentioned the importance of providing future opportunities for young people by organising joint training schemes with large national and private companies and organisations. This would lead to the creation of appropriate jobs that will enable employees to serve their community and develop their country.
He also expressed his admiration at the high level of public participation and the numerous job applications during the fair and highlighted its contribution to the country's economic development in promoting a series of training programmes that improve expertise and skills. He then revealed plans for co-operation with large universities and international academic organisations.
The UAE is working on accomplishing international leadership in all sectors by creating national training schemes, developing its human capital and providing the highest of skills and modern knowledge, Al Hammadi said.
He also pointed to the importance of the event , which aims to introduce national talent and manpower to different specialisations that are in demand within the job market, as well as its role in improving employment opportunities for fresh graduates and others looking for better job opportunities in different fields. This also contributes to the strengthening and support for the national employment strategy.
The show is a perfect opportunity for the organizations seeking to enrich their workforces with competent and qualified Emirati cadres, and meet with those talented professionals searching for job opportunities. It contributes dramatically to helping the public and private agencies find many qualified Emirati cadres in different fields, such as health, energy, oil and gas, industrial sector, transportation, logistics, insurance, banks, financial institutions, education, tourism, culture, hospitality, telecommunications and information technology, safety, security, and many other sectors.
Follow Emirates 24|7 on Google News.