127,225 students in Abu Dhabi return to schools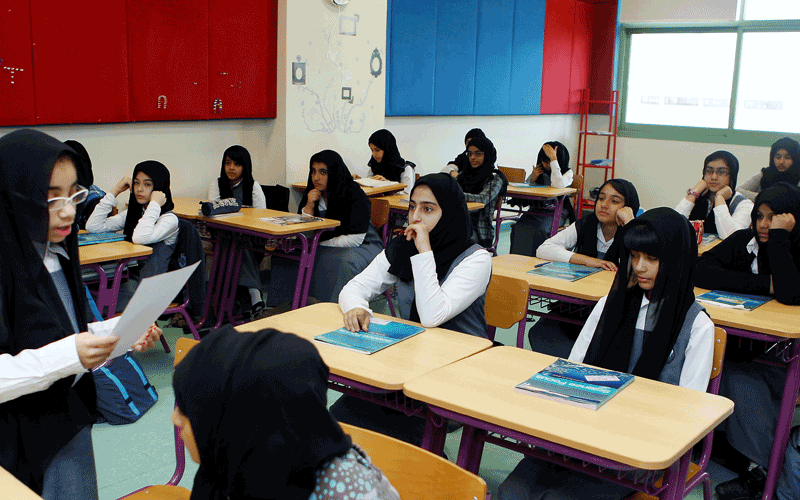 Dr. Mugheer Khamis Al Khaili, Director General of Abu Dhabi Education Council (Adec), lauded the continuous efforts made by Abu Dhabi schools' teaching and administrative staff members to ensure the delivery of quality education and services to all KG-12 students who will report back to schools for the beginning of the second trimester on Sunday (January 2, 2011).
Dr. Al Khaili called upon all school staff to keep their momentum in order to enhance student performance and achieve the required educational and learning outcomes. "These efforts come in line with the great support of education provided by our prudent leadership aiming to graduate highly qualified and skillful human capital that is capable of competing globally", Dr. Al Khaili added.
"Adec focuses on improving student communication, critical thinking, problem solving and teamwork skills, while making sure that students preserve their national identity, culture and traditions. We seek to develop our students so that they can join, and successfully graduate from, the best universities, locally as well as internationally, without any need for foundation programs. Our graduates should be qualified enough to meet the global job market requirements and play a positive role in the achievement of Abu Dhabi Economic Vision 2030 goals", Adec's DG pointed out.
Dr. Al Khaili indicated that Adec is keen to provide schools with all necessary resources to include advanced curriculum and PD programmes in order to help them apply the latest methods of instruction and create a student-centered learning environment.
Mohammed Salem Al Dhaheri, Adec's Executive Director of School Operations, said that all schools are ready for receiving students and resuming their work as of Sunday. "Students will be provided with the textbooks from the first day of the second trimester. Results of the first trimester's exams will be announced on Wednesday January 4, and will be directly reported to parents in order to enhance communication between parents and schools for the best interests of our students", added Al Dhaheri.
The number of public school students in Abu Dhabi region is 63,090 enrolled in 128 schools, while 52,340 students receive education in 128 schools in Al Ain region and 11,795 students are enrolled in 43 schools in Al Gharbia.
Follow Emirates 24|7 on Google News.