13-year-old in Delma Island mobike accident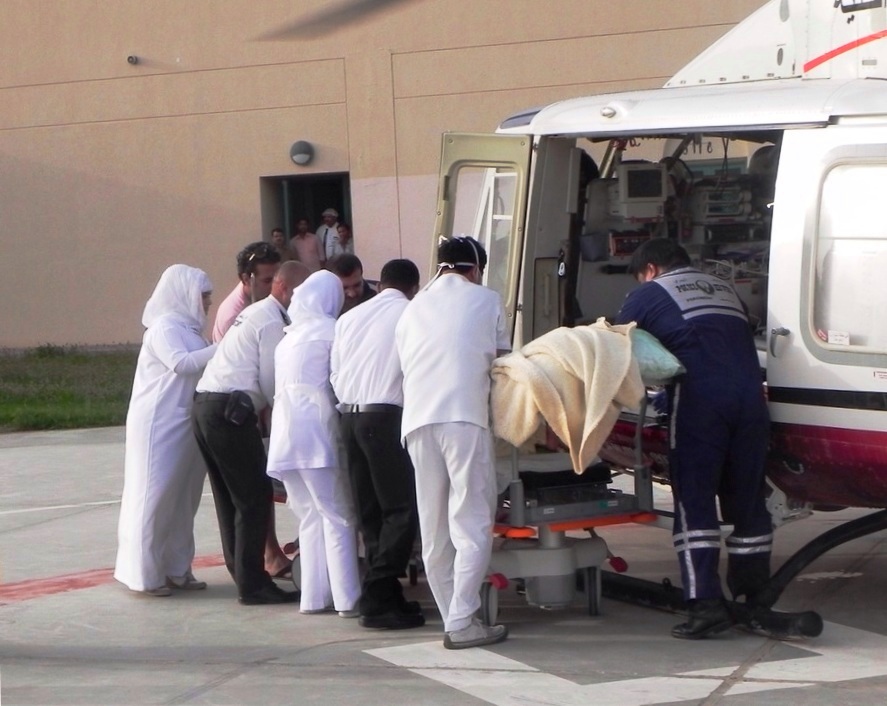 The Abu Dhabi Police Air Wing Department carried out nine humanitarian missions transferring injured persons and patients in various missions throughout Abu Dhabi and Sharjah.

The Air Wing members transferred a 13-year-old citizen to Al Mafraq Hospital after he sustained injuries from a motorbike accident on Delma Island.

In two other missions, staff onboard the ambulance aircraft provided first aid and transferred the citizens, ages 50 and 55, to Khalifa Hospital in order to continue their treatment.

In the first mission they transferred a patient with a broken leg, while the second mission involved the transfer of a patient whose situation deteriorated following a surgery.

The Air Wing aircraft also transferred a 31-year-old citizen from Zayed Military Hospital to Tawam Hospital, and also rescued a 36-year-old citizen and transported him to Al Mafraq Hospital following his traffic accident on Al Razeen Road.

Additionally, the four humanitarian missions conducted in Sharjah included transporting an individual of Asian nationality in his twenties from Al Dhaid Hospital to Al Qassimi Hospital after he sustained cuts and lacerations to the veins in his right leg.

In the second mission the ambulance aircraft transported an 84-year-old woman from Saqr Hospital to Al Mafraq Hospital after she sustained burns of various degrees.

In the third mission, the aircraft transported a 38-year-old citizen from Al Dhaid Hospital to Khalifa Hospital after he sustained injuries from a traffic accident.

In the fourth mission, the ambulance aircraft transported a 25-year-old individual of Arab nationality to Al Dhaid Hospital due to injuries caused by an accident where his vehicle overturned in the Maliha desert, the central region in Sharjah.
Follow Emirates 24|7 on Google News.