150m year-old dinosaur remains in Dubai Mall soon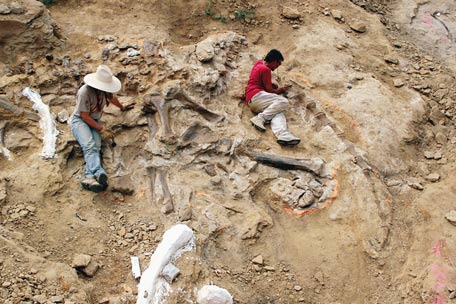 Residents of the UAE can see the dinosaur remains when it will be showcased in Dubai soon.
According to an Al Khaleej report, the 150 million years old dinosaur remains will be displayed at Dubai Mall.
Emaar Properties is bringing the skeleton, which was discovered in Wyoming, US.
It is the first time ever that bones from one animal was found in a sleeping position.
At the Dana Quarry, located at the western edge of the Bighorn Mountains in Wyoming, sand and mudstone deposits form the Morrison Formation, dating back to the late Jurassic Period, approximately 150 million years ago, has been discovered, reports dinosauriainternational.
So far over a dozen individual skeletons have been discovered, representing a variety of species, including predator and prey, both large and small from the quarry.
Follow Emirates 24|7 on Google News.