15th Sharjah Heritage Days attracts over 350,000 visitors from over 30 countries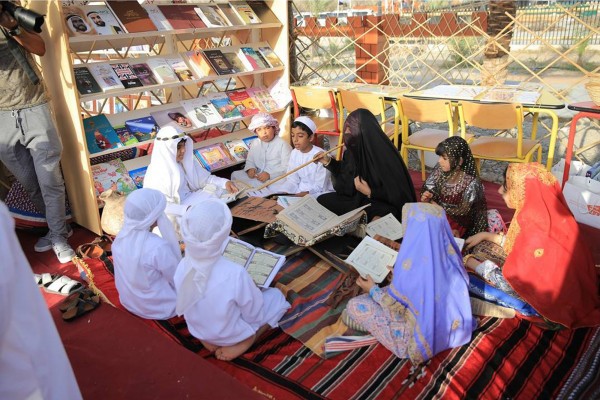 Traditional folk dance, a performance by stand-up comedians and a story-telling session rung down the curtains of the 15th edition of the Sharjah Heritage Days, which saw 350,000 visitors from more than 30 countries attending the cultural extravaganza, held under the directives of H.H. Dr. Sheikh Sultan bin Mohammed Al Qasimi, Supreme Council Member and Ruler of Sharjah.
Conceptualised and organised with the aim of reviving endangered folk arts, crafts and music, as well as to promote and safeguard cultural heritage, the main thrust of the 19-day festival was the focus on cultural integration highlighting the contribution of people in building the future. More than 150 volunteers from the UAE extended their co-operation to 29 committees, assisting in helping to forge closer ties between nations and promote cultural legacy.
"The cultural festival has received great support over the past few years. However, the love and affection of the people this year has been inspirational," said Abdulaziz Al Musallam, Chairman of the Sharjah Institute for Heritage.
"This year, the cultural event witnessed the participation of more than 200 youth entrepreneurs who showcased arts and crafts, traditional costumes, food stations and other various forms of traditions and culture. In addition, more than 24 folk dance groups from across the UAE, MENA region and around the globe participated in the 15th edition of the Sharjah Heritage Days."
Spanning over 19 days, the event covered a wide range of activities, ranging from a cultural cafe, folk performances, reading sessions for children, story-telling sessions, educational tours, interactive sessions, panel discussions, quizzes and an award among many others.
Al Musallam said the event was an effort to highlight not just the rich Emirati culture, "but to also bring to focus cultures from around the world. The rich heritage and culture not only reflect the cultural and social diversity of our communities, but they also make visitors feel a sense of home and a close connection to their heritage and tradition.
This year's edition has ended on a high note, and we are confident that in the coming years it will just get better."
Follow Emirates 24|7 on Google News.