2,024 drivers piled 24 black points in 2012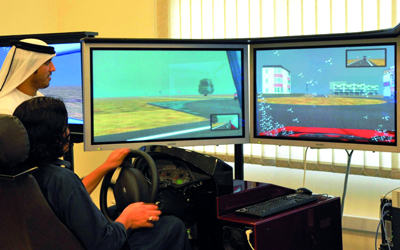 A UAE security official was reported on Thursday as saying that 2,024 drivers accumulated 24 black points in 2012, the maximum limit required by the traffic police to ban the offenders from driving again.

Lt Colonel Suleiman Al Darei, director of the police coordination division at the Minister of Interior's office, urged those violators to report to the traffic police to join a rehabilitation course before the January 31 deadline or they will lose their licence.

"This deadline which has been announced recently targets drivers who piled up 24 black points and have not handed over their driving licences to the traffic police," he said, quoted by the Dubai-based daily Emarat Alyoum.

"We call on them to benefit from the rehabilitation programme in reducing their record by eight points before January 31."

He warned that in case they fail to join that programme, they must hand over their driving licences to the traffic police, adding that those offenders caught driving could face three months in prison.

"Offenders with 24 black points caught driving could be jailed for three months or fined Dh5,000 according to the federal traffic law," he said.
Follow Emirates 24|7 on Google News.