2 boys walk from Abu Dhabi to Dubai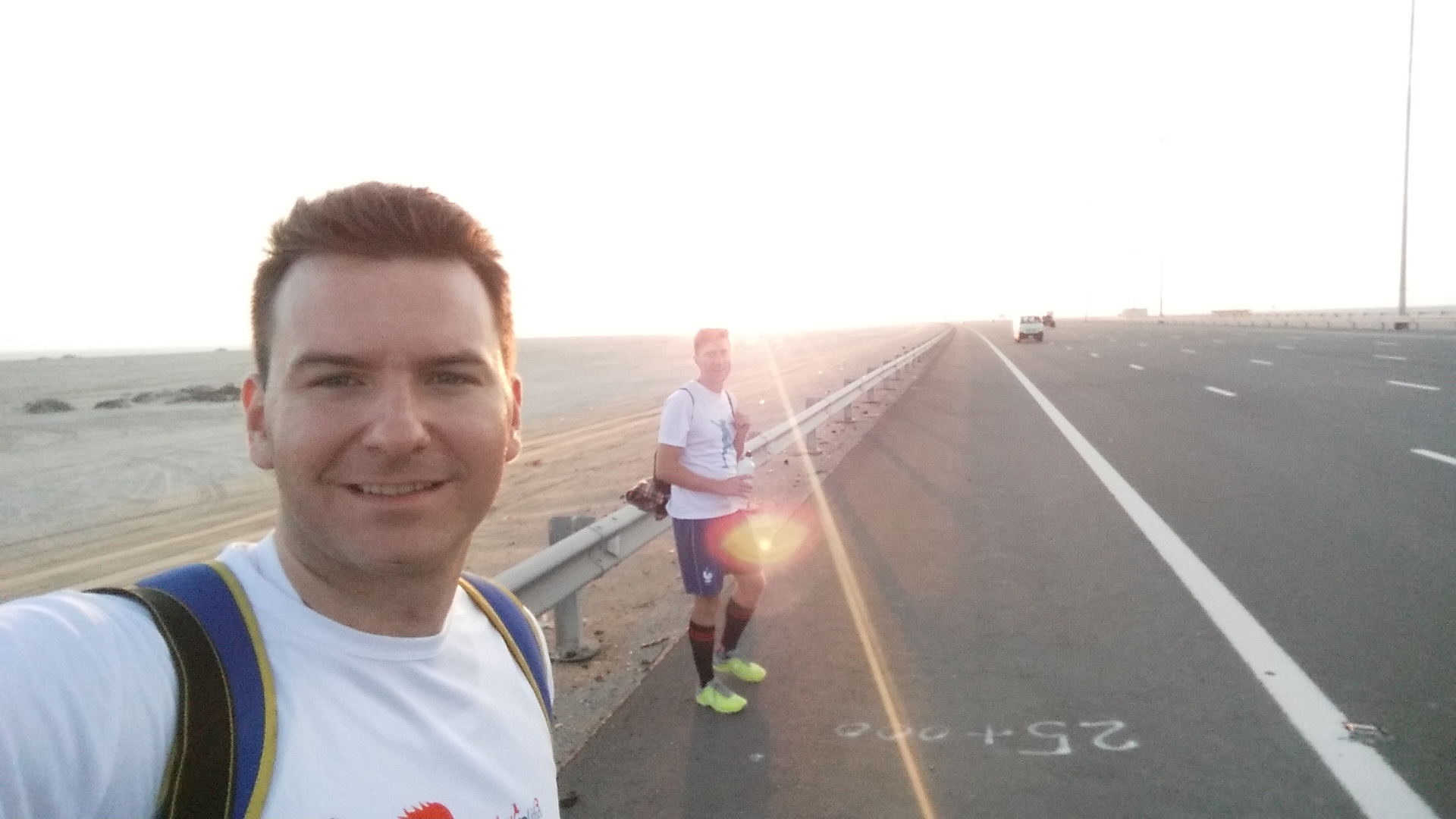 And they have done it.

Two Abu Dhabi residents Nemo Stojanovic and Darko Dimeski have successfully completed the 120km walk from Abu Dhabi to Dubai.

The duo, friends from work, decided to take on this adventure in a bid to test their own limits and to prove that we all have it within ourselves to face and crack life's many challenges.


"Officially we've done 120km or 160,000 steps carrying 5kg camel bag. 44hrs of adventure. We drank 16 litres of water each along with 3 litres of juice," wrote Nemo.

"It was extremely hard and looked impossible at the beginning, as all other things in the life. We got sunburnt, skin irritation, slept between highway in t-shirt, but quitting was the last thing to think about.

"Motivation, excellent equipment, will to succeed and your support was stronger than those 120km on road."

The men started their walk from Corniche Abu Dhabi (close to Mina) on Friday early morning (March 4) and ended 44 hours later at Ibn Battuta Mall.

They posted many images documenting their big feat through their facebook page with this message: "After 15 hours of sleep we are publishing the winning photo from Ibn Battuta metro station."

The duo decided to embark on this journey to test their own limits and inspire themselves to step out and work their mind and body.

He and his colleague Darko Dimeski thought it was about time they made up for the time spent vegetating in front of the computer, and gave their body, and mind, a healthy makeover.

"We are not athletes or professional sportsmen, yet we ready to push our limits. And, that's what we want to tell everyone, that you do not have to be a professional to set such goals."

Nemo hails from Serbia, and has been living in Abu Dhabi for three years, while Darko moved from Macedonia a year and a half ago.

Also read: Abu Dhabi-based duo to walk 125km to Dubai to 'test' themselves

Follow Emirates 24|7 on Google News.