23 black points in Al Ain: Driving licence revoked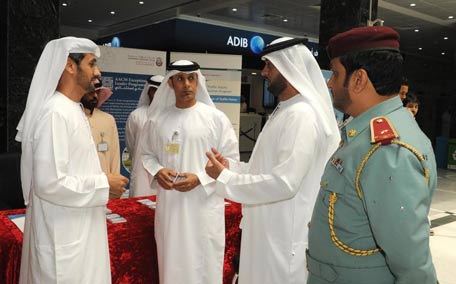 The Ministry of Interior, represented by the Police Follow-up Department at the General Secretariat of the Office of Deputy Prime Minister and Minister of Interior, has launched a campaign to acquaint members of the public with the Traffic Points Reduction Programme.
Lieutenant Colonel Al Khaili explained that the campaign is part of the framework of a timetable that aims to spread and promote traffic awareness regarding the reduction of black points.
"This programme also provides an opportunity for all drivers with traffic points to benefit from the Ministry of Interior's program to reduce traffic points. The programme is for those who have not yet exceeded the cumulative limit of 23 black points, and for those who wish not to reach the cumulative limit," said Al Khaili.
Adding further, Al Khaili indicated that when a driver exceeds the limit of 23 points, his license will be revoked.
"The programme includes awareness training courses and lectures about the risks of committing traffic violations and indiscretions.
"It is held in coordination with the strategic partners of the Police Follow-up Department, in a bid to improve the behavior of drivers on the road in order to preserve the lives of road users," he said.
Moreover, the Head of the Police Follow-up Department stressed the keenness of the department to continue to receive registration applications submitted by drivers who have exceeded the limit of black points, and to answer any queries regarding fulfilling the requirements to redeem their revoked driving licenses.
Al Khaili urged all drivers to abide by traffic laws in order to reach a safe society free of accidents.
For his part, Major Ahmed Juma'a Al Khaili, Head of the Traffic Points Reduction Section, reiterated the keenness of the Police Follow-up Department to promote awareness among violating drivers about traffic awareness.
"To this end, the department has endeavored to disseminate the traffic points reduction culture amongst its staff members and customers, in pursuance with the initiative aimed at retraining and re-qualifying violators of traffic rules, in cooperation with the Emirates Driving School."
Follow Emirates 24|7 on Google News.