237,716 containers inspected, 348 seizures recorded in 2016: Jebel Ali Customs Centre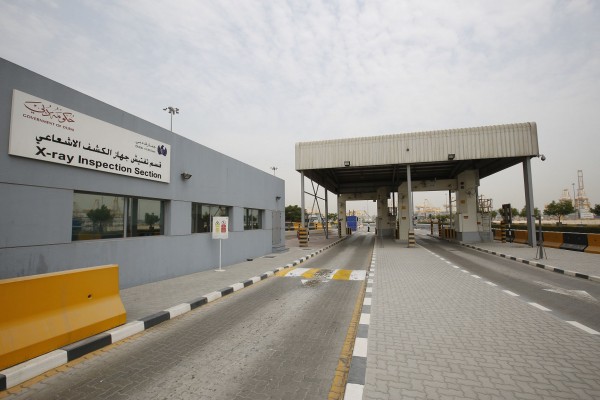 Jebel Ali Customs Centre, the modern facility and one of the major customs centers in Dubai, boasted a number of quality achievements during 2016.
The centre recorded 348 seizures of restricted, fake and prohibited materials.
This means a 24% increase compared to 2015 which recorded 281 seizures. The centre, which includes a client centre and seven inspection units, also inspected 237,716 containers and carried out 605,000 customs transactions last year.
Yousuf Al Hashemi, Director of Jebel Ali Customs Centre noted that the seizures contained more than 700,000 tramadol narcotic pills, and quantities of Naswar tobacco derivative, silica powder, smuggled cigarettes, fake goods, and endangered sandal wood in coordination with local and global security authorities.
"Thanks to the use of the latest technologies and devices, we had a much better performance compared to previous years following the vision and directives of our wise leadership. The figures of the first quarter of 2017 are promising: Around 729,000 customs transactions carried out so far using the latest systems including Mirsal 2 system which enables clients fulfill their requirements and fill out their applications online without the need of personal attendance".
"We have a number of plans for the future which will help develop Jebel Ali Operations room including a radioactive vehicle and container scanning unit. The inclusion of sophisticated inspection tools has raised commitment and performance levels in Jebel Ali from 42% in 2010 to 91.7% in 2013. In 2016, client satisfaction went up to 87%, and employee satisfaction reached 88% " he added.
Naser Al Jumairi, Director of Jebel Ali and TECOM Customs Centre explained that a Dubai Customs unit was opened at gate 11 for more convenience and client satisfaction.
Ahmed Al Jamri, Director of Jebel Ali Inspection Centre said the center has five advanced container scanning devices and five cargo scanning devices.
Follow Emirates 24|7 on Google News.