'2nd Dubai Customs Week' kicks off on January 22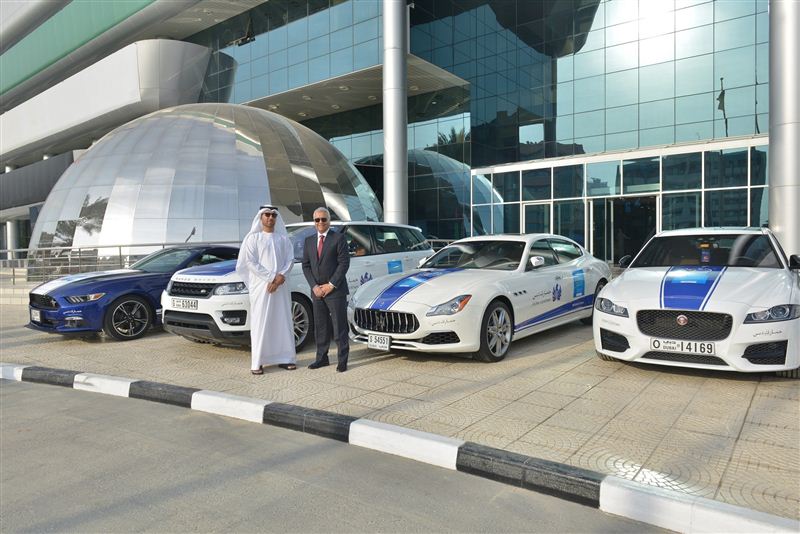 The activities of 2nd Dubai Customs Week will kick off, Sunday 22nd January 2017 at Dubai Customs main building. The event is held under the patronage of Sultan Ahmed bin Sulayem, Group Chairman and Chief Executive Officer of DP World and was attended by His Excellency Commissioner Ali Al Kaabi, Head of the Federal Customs authority, Ahmed Mahboob Musabih, Director of Dubai Customs, and a number of senior customs directors in the UAE.
The event will last until 26th January. It includes a number of activities and competitions directed to clients and society members under the theme: " We ensure security, together we grow ".
The event concurs with the World Customs Day which falls on 26th January. It aims at raising awareness around Dubai Customs role in facilitating trade and protecting society.
Al Tayer Motors is supporting the event with four cars including the Ford Mustang and luxury sports cars - Maserati Quattroporte, Range Rover Sport, and Jaguar XF.
Abdullah Mohammed Al Khaja, Executive Director of Clients Management Division and Ashok Khanna, CEO, Al Tayer Motors unveiled the cars at Dubai Customs main building with the attendance of CEO's, directors of customs centers and employees of Dubai Customs.
The new cars will be one of the promotional catalysts of the event which will take place in different customs centers in Dubai and Hatta, and shopping malls and touristic spots.
Al Khaja thanked Al Tayer Motors for their cooperation with Dubai Customs in organizing 2nd Dubai Customs Week as part of public and private sector partnership.
"Dubai Customs is the first customs department in the middle east to involve sporty and luxury cars in its promotional and awareness efforts. This will help also in the many initiatives that we launch throughout the year" he said.
On his part, Ashok Khanna, CEO, Al Tayer Motors said:
"We are pleased to be associated with the Dubai Customs Week event. This collaboration also helps support the information campaigns being launched by Dubai Customs to educate customers on the services provided by the organization, which is similar to our customer-centric objectives.
The event also gives Dubai Customs employees an opportunity to see from close quarters some of the models from the leading American and European brands such as Ford, Jaguar, Land Rover and Maserati that we represent in the UAE".
Follow Emirates 24|7 on Google News.