3,268 new taxis for Dubai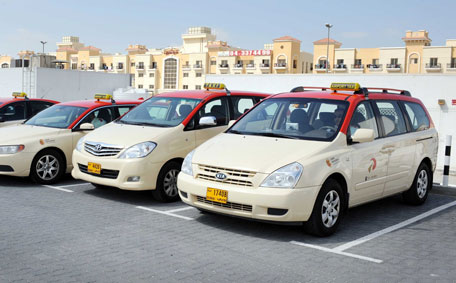 The Board of Executive Directors of Roads and Transport Authority (RTA), Chaired by Mattar Al Tayer, has endorsed the 5-Year Plan (2016-2020) for Dubai Taxi. The plan provides for the addition of 3,268 new taxicabs; which will raise the number of taxis in operation from 9,497 vehicles in 2015 to 12,765 vehicles by 2020; reflecting an increase of about 34 per cent.

"Increasing the number of taxicabs was decided in response to a comprehensive study about future needs for taxicabs in Dubai in order to strike a balance between the needs of taxi riders and service providers.

"The step was also taken to suffice the rising demand for the service where statistics showed that taxicabs in Dubai had made about 109 million trips serving more than 217.751 million riders in Dubai," explained the Director-General of RTA.

The study compiled by the RTA was based on a number of indicators such as the availability of taxicabs, and the number of productive kilometres compared with the number of kilometres covered by taxicabs.

A lot of historical, current and future details about the number of population and tourists in the emirate were collected and analysed.

"The number of taxicabs in operation last year amounted to 8997 vehicles, which has soared this year to 9497 vehicles. The 5-Year Plan sets the planned additions of vehicles to the fleet as follows: 880 vehicles in 2016, 552 vehicles in 2017, 580 vehicles in 2018, 612 vehicles in 2019, and 644 vehicles in 2020," Al Tayer said.

Follow Emirates 24|7 on Google News.