3,500 products cheaper during Ramadan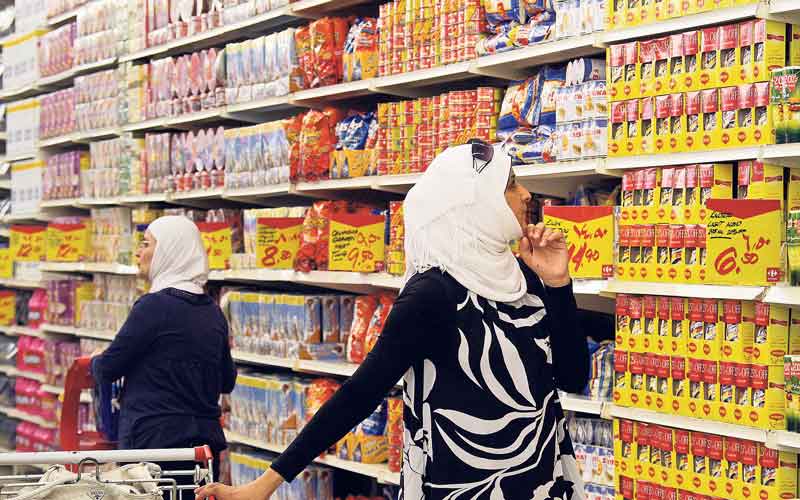 The Ministry of Economy, in collaboration with various co-operative societies and retail outlets across the UAE, has taken steps to fix the price of about 3,500 essential commodities that are needed on a daily basis. This marks an increase of 500 commodities over the same period in 2014.
All outlets are required to display a detailed listing of all the 3,500 commodities and their fixed prices. Retail outlets are also mandated to indicate the price of all fixed-priced commodities on shelves and clearly designate their location in the store for the benefit of customers.
The Ministry of Economy has also reached an agreement with cooperatives and hypermarkets to install price-reading devices, which will allow customers to know the price of goods before heading to the check-out counter. More than 2,200 of these scanners have been installed to date and this number is set to rise to 3,000 by year-end.
Addressing the media, Dr. Hashim Al Nuaimi, Director, Consumer Protection Directorate and Rapporteur of the Higher Committee for Consumer Protection (HCCP), said that cooperatives and major retail outlets have agreed to work with the Ministry to support reduction in prices of essential commodities during the holy month. These outlets will begin hosting seasonal discounts and bargains shortly ahead of the festivities for the benefit of consumers.
Some 4,700 commodities are set to be included within this scheme as part of the agreement between the outlets and the Ministry. Some essential commodities will be offered at discounted rates of up to 70 per cent. The value of these initiatives is estimated at Dh200 million.
Officials from the Ministry held meetings with representatives of major hypermarkets, retail outlets and cooperative societies in the UAE, as well as vegetable and fruit traders in Abu Dhabi and Dubai, to ensure that basic commodities are available in full measure to meet the spike in demand during Ramadan.
Dr. Al Nuaimi added that the Ministry has requested suppliers to increase imports of fruit and vegetable supplies by 30 per cent to guarantee that demand is fully met while also ensuring that prices remain constant.
He pointed out that daily imports of vegetables and fruits in the Dubai market alone during the Holy Month of Ramadan are expected to reach 16,000 tons, while traders in Abu Dhabi will import a further 3,500 tonnes.
In a bid to step-up awareness and knowledge of consumer rights, the Ministry will install information screens in collaboration with the cooperatives and hypermarkets to display awareness messages and information, in addition to complaint contact numbers and methods of contacting the Ministry.
The Ministry has also extended the working hours of its contact centre during Ramadan from 8 am to 12 midnight. Dr. Al Nuaimi added that the Ministry invites complaints and suggestions from consumers on the initiatives taken.
Inspection of markets

It has also put in place a specific schedule for the inspection of markets geared towards maintaining the quality of products and regulating pricing. Conducted in the run up to Ramadan and throughout the holy month, the inspection tours will cover cooperatives, hypermarkets, retail outlets, supermarkets and department stores, meat markets, fish markets, fruits and vegetables markets.
In 2014, 280 inspection tours were conducted, and more than 350 tours are planned for this year.
Focusing on Law No. 24 of 2006, that deals with consumer protection, Dr. Al Nuaimi said that the law's Article No. 05 obliges suppliers to refund or exchange purchased goods should the consumer find them defective.
He added that Article No. 10 requires suppliers to guarantee that services are provided on a par with standard specifications. Article No. 15 further stipulates that if a supplier finds a defect in a commodity or service that would cause damage to the consumer, the concern should be reported to the Consumer Protection Directorate that is mandated to inform consumers of possible damages as well as suggest measures to safeguard themselves.
The Ministry of Economy has also put in place a mechanism for the recall of products through a dedicated website. The website provides customers with a detailed list of all recalled products and their corresponding defects. The Ministry also requires suppliers to run announcements giving notification of the recalled products for three days in both Arabic and English newspapers.
In his media briefing, Dr. Al Nuaimi said that the Ministry received a total of 1,428 complaints in April, 2015. The complaints spanned nine categories (real estate, furniture, credit cards, spare parts, cars, phone, electronics, high prices, and miscellaneous complaints). With 589 complaints, Abu Dhabi led the table among the emirates for the highest number of complaints, followed by Dubai with 395 complaints. Dr. Al Nuaimi said that in May, the Ministry had received 1,400 complaints – 596 from Abu Dhabi and 395 from Dubai.
Dr. Al Nuaimi said that the Ministry is also working with the Vehicles Agents Committee that includes 350 registered agents. The two sides have agreed on a maintenance system for vehicles that mandates maintenance to be carried out after every 10,000 km as a minimum, instead of the previous 5,000 km.
An official announcement will be made in the near future. Dr. Al Nuaimi pointed out that during the first half of 2015, more than 62,500 vehicles were recalled for reasons related to safety. (WAM)

Follow Emirates 24|7 on Google News.