3 compelling reasons why you'll get a salary hike in UAE this year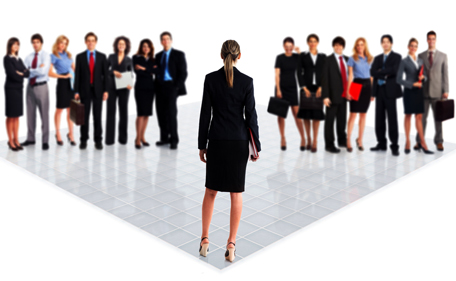 If you've tried all traits of financial prudence but are still finding it difficult to manage your costs within your salary, there may be some consolation at the end of the day.

A salary hike is likely coming your way, taking off some financial load and can give you a breather as you juggle your financial commitments. Besides the various studies and surveys that are predicting pay hikes this year, there are three strong reasons that work in the favour of employees.

Here are the three equations that are likely to add up to a bigger paycheque for you this year.

#1 More jobs + fewer candidates = pay hikes

It's the age-old demand vs. supply equation that's in your favour – for now. The job market in the UAE has been getting stronger with more jobs being created and employers are looking for people to fill in these roles. Businesses, even though they remain cautious, are expected to expand their operations further, leading to more demand for talent.

According to SEI's 'Employment Trends and Managing End of Service Benefits in the Middle East' report, the UAE's burgeoning growth shows no signs of abating, with 86 per cent of respondents expecting to grow their headcount, and competition for talent and compensation look set to escalate accordingly.

Dubai's award of the right to host Expo 2020 has given a further boost to an economy that was already experiencing a phase of strong recovery and renewed confidence.

The SEI survey shows that 45 per cent of respondents from the UAE or with a presence here expect their businesses to grow by at least 20 per cent as a result of this event.

Unsurprisingly, the strongest growth expectations are from the tourism, leisure & hospitality sector, followed closely by conglomerates and transport & aviation.

According to the 2015 salary guide published by recruitment firm Robert Half, the UAE employment market continues to thrive and demand for specialist occupations far outweighs supply, resulting in talent shortages across the region.

And as vacancies go up, employees in these sectors and others that will also have a trickledown effect could be better placed at the negotiating table this year.

#2 Talent + retention = pay hikes

While new candidates may be offered better pay packages, those already on board can also expect hikes. If employers fail to match the salaries of the current employees, they may risk losing out on talent.

Companies in the UAE continue to face high turnover rates because there are many employment opportunities in the country now than there were was two years ago, and candidates who've stayed put may contemplate moving out if better paying jobs come their way.

Experts at TASC expect high employee turnover rates in the UAE as core sectors in the country outperform the others. The Expo 2020 win has only triggered this attrition rate.

According to a previous survey by Robert Half International, companies are giving their best talent counteroffers to make their current job look attractive enough to stay back.

"Companies that are unable to match the salaries of the existing employees with the current ones are risking losing out on talent they have already trained and invested in. You have to match the salaries," said the HR manager of a multinational bank on the condition of anonymity.

So, if you've not got a pay hike in a long time, perhaps 2105 cold be the year to approach your boss.

#3 More job options back home = pay hikes

Economic growth in countries like India, the UK and Ireland has made it costlier to source employees from these countries, putting pressure on UAE employers to increase pay packages.

"In terms of those seeking jobs in the UAE, there is a slight slowdown in recent growth to 2 per cent against Q3 2014 and while the quarter (Q4 2014) was 9 per cent up on the same quarter in 2013. We have seen an improvement in the UK and Irish economies that has begun to impact on the numbers looking for opportunities in Dubai," says Trefor Murphy, Managing Director, Morgan McKinley UAE.

According to a previous survey carried out by the Confederation of British Industry (CBI), 50 per cent of participating firms in the UK plan to take on staff in 2015 with jobs growth expected in every region, also attracting back those British professionals who may have left the country in the past years.

India, too, is experiencing strong job growth with double-digit pay hikes being offered to employees. The latest report by TimesJobs RecruiteX, an online job portal, shows rising demand for qualified personnel across the country and sectors. The demand for experienced professionals in the country reported an average 12 per cent growth in January 2015 over the previous month.

"A new energised government, quick policy decisions and reforms are pushing up hiring across key sectors. E-commerce and startups continue to contribute significantly, to the growth of the job market in 2015," explains Vivek Madhukar, COO, TimesJobs.com.

For their corporate targets to be met, employers in the UAE may have to consider striking a balance between their pay outs and the expectations of their current employees, which may mean a pay hike coming your way.
Follow Emirates 24|7 on Google News.