3 people rescued from flooded wadis, says police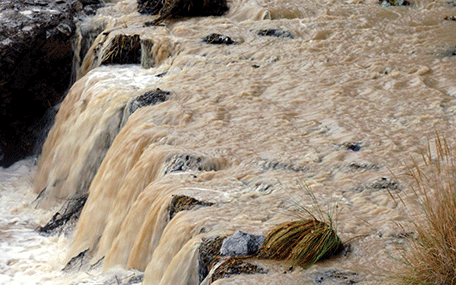 Ahmed Atiq Bourguiba, Deputy Director of Search and Rescue Operations at Dubai Police, said three people were saved from flooded wadis during the heavy rains on Wednesday.
Police also managed to pull out three vehicles from of the flooded wadis.
Dubai Police appealed everyone to get out of valleys when large amount of rainwater sweeps through wadis. It also advised to keep children away from the valleys for their safety during rains.
Dubai Police warned motorists also from getting close to running water as some youngsters venture into wadis.
Major-General Khamis Matar Al Mazeina, Commander-in-Chief of Dubai Police, earlier instructed rescue teams to help search an Emirati family swept away by rains in Ras Al Khaimah.
Heavy rains on Wednesday ended the life of a mother and her daughter, while police is still searching for her other two sons.
The police managed to find the bodies of two boys today.
Follow Emirates 24|7 on Google News.