3 ways to improve your career prospects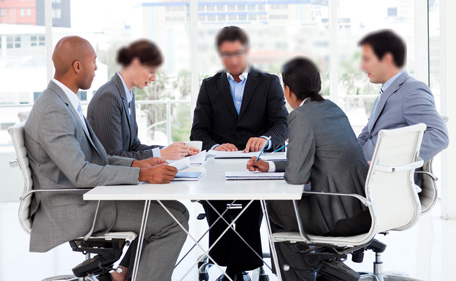 New Year is always a time to make new resolutions and the ones related to work are high on the priority list of those in the workforce.

It's perhaps about time to look at our mistakes in 2014 and resolve to undo at least some of them and work towards a more fulfilling career.

Here, we are not talking about making big changes but small ways that can make work less stressful and help us become better employees in the new year.

1# Know your boss better

Work life can be very easy if you know your boss well. Knowing what s/he wants puts you and your manager on the same wavelength.

Many times employees work very hard but still fail at earning the boss' appreciation. This may not necessarily mean that your boss is mean or you are incompetent. Instead, it could be a complete disconnect between expectations and results.

Your effort is as important as what is expected of you so before you begin on any project, try to understand what exactly is wanted out of you.

Get clarification on this and you can do it by knowing your boss well, both personally and professionally.

You need to be aware of what strikes a right cord with your boss and if can do this starting next year, half your battle at the workplace is won.

2# Come up with ideas and solutions

Even though there may be many above you in the hierarchy, think like a leader. Come up with new ideas that can be good for business and offer solutions to problems at work.

Good ideas with context and a clear path for implementation are what bosses look for and the
more you excel at this, the more the management at work will rely on you in future projects, making you an integral part of the team.

Such gestures and qualities are appreciated by the management and will put you in positive light. These things will also work in your favour during increment times and appraisals, giving a push to your career.

3# Don't just work hard, work smart

Just sitting on your desk for 10 hours a day is not the way efficient employees work. It's important that you think beyond the number of hours you are putting in.

The key is to work efficiently even though it may be for lesser number of hours. Focus, maximize your abilities and make the most of the work hours – in short - work smart.

At the same time, don't try to be an overachiever and a multi-tasker all the time. If you try to manage numerous tasks all the time, expect your energy levels to deplete fast, undoing all your hard work.

Set possible goals for yourself in the New Year and assign a level of importance to each, handing the most urgent ones first. Delegate tasks to others and relieve some of the undue pressure off yourself by explain yourself to the boss.

By doing this you may just do seven out of 10 tasks but all will be accomplished in the best possible way, earning you the respect of your manager.
Follow Emirates 24|7 on Google News.