4 on trial for murder of guards, stealing Dh33,500 worth diesel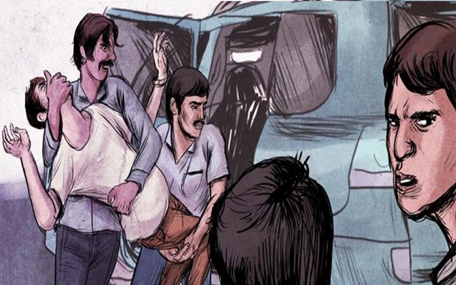 Four people are standing trial in Dubai Criminal Court on charges of murdering two security guards and stealing diesel load worth Dh33,500 from a concrete material company, reported 'Emarat Al Youm'.

The court heard on Sunday that the incident took place in March 2010 and that one of the suspects - an Arab national – who had fled after committing the alleged crime was arrested from his home country.

Meanwhile, the three other suspects – all Asians – confessed to stealing diesel but denied killing the guards and blamed the Arab for the murders.

According to court records, the Arab suspect worked for that company and the three suspects had an agreement with him to help them steal diesel.

Apparently, the Arab opened the gate for the three and the group entered the company to steal diesel. However, they saw two security guards inside and the Arab allegedly stabbed one of the guards several times and proceeded to stab the other guard, as well.

They stole diesel and left the company and the Arab fled the country the same day. He was arrested from his home country with the co-operation of the police there.

The crime was discovered when the next shift of security guards came in to take charge. They found the bodies and also noticed that the diesel was missing and informed cops.

The three Asians were arrested shortly thereafter. They admitted to the theft but denied killing the two guards. According to reports, the three blamed the Arab with the murders.

However, the Arab has denied the charges.

Forensic reports confirm that the guards died as a result of being stabbed by a sharp instrument in the chest and abdomen.
Follow Emirates 24|7 on Google News.