4-year-old Indian boy drowns in swimming pool in UAE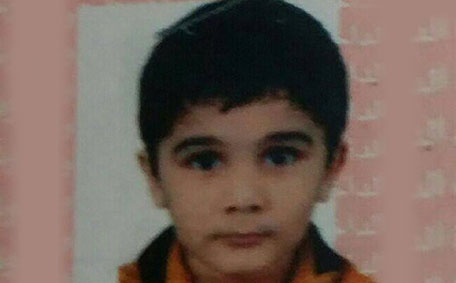 A four year-old boy drowned in the swimming pool of an apartment building in Ras Al Khaimah last Sunday afternoon.
Adil bin Mohammed Vannathankand, son of Mohammed Vannathankand, who lived in a residential complex in Khuzam, Ras Al Khaimah, went out to play when his mother Fathima was praying. The boy, who turned four on February 28, did not return home for more than an hour.
"He was found floating in the swimming pool. He was alive when taken out of the pool but died in the hospital," his uncle Shoukath told Emirates 24|7.
Apparently, there was no security man near the swimming pool in which the child drowned. There are many flats and villas in the compound where the swimming pool is located.
The child's parents hail from Kannur district of Kerala. Mohammed Vannathankand is a partner in Grand Hypermarket in Ras Al Khaimah and Abid is his elder son. Adil's younger brother is one-and-a-half-year old Zian Mohammed.
"The body is now in Saif Hospital and will be repatriated to Kerala after completing the formalities," said a family member.
There is only one security guard in the residential complex and the boy slipped and fell into the swimming pool when the guard was away. The security guard was questioned by the police and released later.
In August last year, a four-year-old Palestinian girl drowned in a hotel's swimming pool in Ras Al Khaimah. The girl's family was staying in the hotel. This was the third such case in the emirate in 2015.
Earlier, Nandana, eight-year-old daughter of South Indian singer K.S. Chithra, drowned to death in a swimming pool in Dubai in April 2011.
Follow Emirates 24|7 on Google News.