5 ways to squeeze thousands out of your car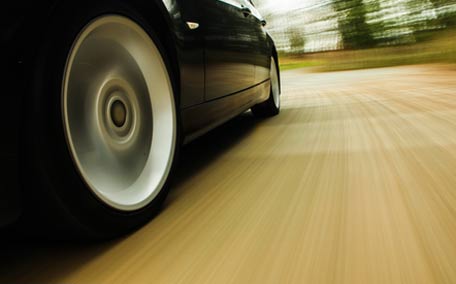 Buying a car is a substantial expenditure and maintaining it can only add to the overall cost of owning your own set of wheels.
Some costs can't be done away with, but you can definitely cut down on some other expenses by keeping it fit and healthy with some regular check-ups and resolver.
Carmudi, an online platform to buy and sell cars, has listed some easy-to-keep 2015 car resolutions that can help you save plenty of money down the road in the upcoming year.
Resolution #1 Carry out two check-ups per year

Are you confident that your car fluids, battery, brake system, steering and suspension are up to scratch? Think again!
Unless you have scheduled two car check-ups per year with an expert engineer, you cannot be sure.
Only trusted experts can identify the smallest of problems and thus help you save on huge maintenance costs in the longer term.
If there is a problem, it will be picked up early on, and thus prevent it from turning into a more costly repair job.
And when it comes to selling your vehicle, potential buyers will be very impressed both with the condition of your car and the maintenance documents that you can produce at the time of the sale. So get ready to cash in more from your car.
Result: Higher resale value, plus save up to Dh735 on breakdown costs!

Resolution #2 Avoid aggressive driving, be smart

Are you an adrenaline-seeking, pedal-to-the-metal kind of driver? If so, then this resolution will surely be difficult to stick with. But it's not impossible, and the savings will be well worth it.
Stop the high speed driving, avoid quick starts and hard braking. Drive smart and increase your fuel efficiency by up to 40 per cent. You can even further reduce your fuel costs by driving at the optimal fuel saver speed of between 80 and 100km per hour.
Result: Reduce your fuel costs by up to 40 per cent.

Resolution #3 Maintain proper tyre inflation

Overinflated tyres coupled by poor road conditions – potholes, rocky roads etc. – can lead to rapid wear and tear and even punctured tyres.
If you want to get the best performance out of your tyres, then you must keep your tyre inflation at optimal levels.
Check the information provided by your tire manufacturer. Keep in mind that underinflated tyres can reduce fuel efficiency by up to 15 per cent, reduce your tyre life and can lead to manoeuvrability problems, causing accidents.
Result: Save on tyre costs, fuel costs by up to 4 per cent, avoid risk of accidents and repair costs.

Resolution #4 Keep up with fluid changes

Place great importance on oil and transmission fluids, making sure to carry out regular fluid changes.
It will help to ensure the brakes and clutch system is well maintained. If you ignore these details, you might eventually have to replace your brakes and clutch system.
This can be rather expensive and time consuming. Replacing brakes can costs up to Dh1,100 and repairing clutch system can cost up to Dh4,000.
Result: Avoid replacing the brake and clutch system – save more than Dh3,600.

Resolution #5 Keep your car clean

Trash or mess can become a hiding place for problem spots and stains. So, keep your car clean and make use of your car care kit to remove spots or stains before they get out of hand.
You will be surprised to know that dirt and grime can be very harsh on your vehicle, especially for the interior of your car. Investing in a good quality car mat and vacuuming it on a regular basis can fetch you good long-term returns.
Result: Save up to Dh18,400 by not having to replace the entire interior of your car.
Follow Emirates 24|7 on Google News.