62% of young people suffer lower back pain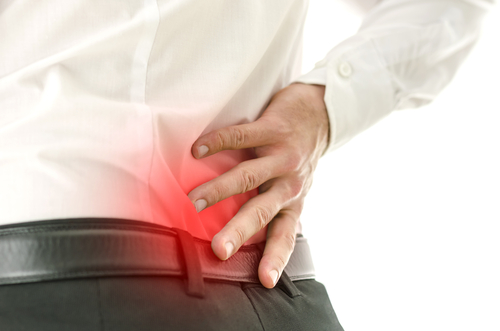 Back pain is one of the most common spinal conditions in the UAE.

Severe cases can lead to spinal degenerative disease, also known as degenerative disk disease, or any disease of the spinal column, which can range from herniated disc, spinal stenosis, degenerated disc disease, and disc prolapse.

Healthcare professionals consider degenerative disk disease as not simply a disease in itself, but a condition that causes pain due to the damage in the spine.

Spinal degenerative disease is common in people who constantly work with or lift heavy objects, which strains the spinal column.

Ageing is also a cause: when the spine becomes dehydrated, it loses its lithe and constricts movement. Bones and ligaments become thick and less flexible. Blood supply becomes slower and affects the rate of spine repair.

"The range of spinal diseases can occur at any time in life and may vary from person to person in terms of symptoms and severity of the condition. So it is highly advisable to seek medical help in order to get proper diagnosis," said Dr. Hilali Noordeen, Consultant- Orthopedic Surgeon at Burjeel Hospital, Abu Dhabi.

"But what is troubling is that, symptoms are not always present," added Dr. Hilali.

When symptoms are evident, a person can feel chronic pain in the lower back, aches in the buttocks, back thighs, and neck. Basic movements like lifting, walking, bending, or even sitting becomes more difficult or painful to do.

"62 per cent of young people suffer back pain. The chronic back pain is a result of everyday habits that may seem harmless at first, but may be damaging in the long run: sitting on a chair with curved posture for long periods of time, or carrying heavy books in backpacks to school, or having generally inactive lifestyle," Dr. Hilali said.

Dr. Hilali further explained that regular exercise, correction of posture, frequent movement, daily walks for 30 minutes, or swimming for 20 to 40 minutes a day can help prevent the condition.

Consultations are highly recommended, even if the slightest of the symptoms occur.
Follow Emirates 24|7 on Google News.