679 calls to Dubai Ambulances on New Year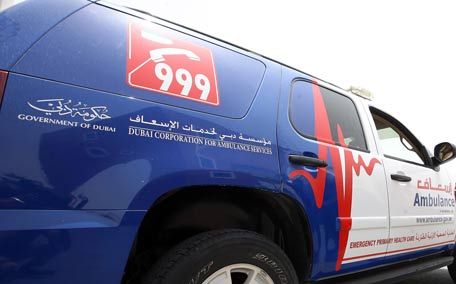 New Year's eve is an electrifying time for many, and as the world's gaze was set on the phenomenal fireworks and LED display in Dubai, the local medics on site paid even closer attention.

Speaking to 'Emirates 24|7', Dr Omar Al Sakaf, Director of Medical and Technical Affairs at Dubai Corporation for Ambulance Services (DCAS) spoke of the large number of calls received on the last night of 2014.

"We received 679 emergency calls on New Year's eve. The calls started from 5pm that evening until 5am the next day."

That figure was considerably lower than last New Year's eve in 2013, whereas the DCAS received 1,324 calls.

Dr Omar clarified that out of 679 calls, 1.2 per cent of them were critical. In addition, 532 cases were minor and received the required treatment.

"Around nine per cent of the calls required intervention, and we had a total of eight cases where our ambulances sent the patients to the hospital," he explained.

Out of those eight cases, 29 per cent were medical emergencies, 30 per cent were trauma-related and one per cent linked to cardiac disorders.

While there were eight critical cases, 49 of them were not life-threatening.

As the DCAS were on-guard in 28 spots around Dubai's main activity and fireworks areas on New Year's eve, 20 ambulances with their crew were closely guarding Downtown Dubai due to its large capacity and crowds.

"Our response time within the Burj Khalifa area was 98 per cent, nearly eight minutes after a call was received" said Dr Omar.

In addition to the ambulances strategically placed around different venues, the DCAS also had disaster buses on site, with doctors and medics on board.

"These buses can treat an average of around 30 patients," he said.

He continued, "Since we had our ambulances covering that area, our disaster bus was managed in the field that night to treat 83 minor cases."

"All of our staff, our crisis management team, our disaster response team were fully ready for any given situation," explained Dr Al Sakaf.

As an average of 400 calls a day is received by DCAS, 679 calls received on the biggest night of the year was fortunately taken care of by the medics.

Follow Emirates 24|7 on Google News.