7 in 10 UAE residents to get bonus; 3 months pay for lucky ones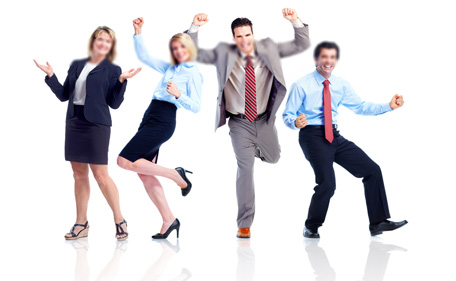 Good news in is in the air. A vast majority of UAE residents (71 per cent) will receive a company bonus during 2015, according to a new survey, which also highlights how various nationalities plan spending the extra cash they'll find in their bank accounts this year.

For salaried executives, bonuses are the dear income that should come in handy when saving up for a future project or going on a vacation that had been holding fire for some time as daily financial commitments wipe away the monthly pay package.

According to a YouGov survey of 1,000 UAE residents conducted for insurance provider Zurich International Life, bonuses of UAE residents get wiped out in paying off the mundane bills with nothing left to give them a treat or for something that may offer returns in the future.

Whichever way they might choose to spend it, though, the silver lining remains that a majority of employees in the country are expecting a bonus after a lull of the past few years.

According to a previous survey by financial services career site eFinancialCareers, the number of UAE employees who expect a bonus this year is up, as is the amount they hope to receive. That survey said that almost 6 in 10 finance professionals (59 per cent) working in the Middle East were expecting a bonus in 2015.

Likewise, the Zurich survey says that more people are in line for a bonus this time around with 71 per cent of UAE residents likely to receive a company bonus during the year.

Give me more

The survey highlighted the trend that not only are more companies offering bonuses, but they're offering fatter handouts compared to previous years. For 45 per cent of respondents, the bonus in 2015 is higher than the payment in 2014; while 30 per cent are receiving a lower bonus this year than previous years.

In addition, the majority of company bonuses (81 per cent) equated to one month's salary or less; while a lucky 7 per cent received a bonus worth three times or more their monthly salary.


How much bonus will/did you receive in 2015?
1. About half a month's salary (56%)
2. About one month's salary (25%)
3. About one and a half month's salary (8%)
4. About two times monthly salary (4%)
5. About three times monthly salary (4%)
6. More than three times monthly salary (3%)
Source: YouGov survey for Zurich International Life

"The tendency to live a lavish lifestyle in the UAE means many residents need their bonus to pay off financial liabilities. This leads to a greater strain on their long-term savings," said Paul Dawson, Head of Retail Distribution at Zurich International Life.

"Many expats look forward to tax-free bonuses when they move to the UAE with the intention to save and secure their financial future. They probably don't expect needing to use their bonus to clear debt accumulated during their stay," he added.

The findings of the new poll also reveal that more than half of UAE residents claim they will use their bonuses to pay outstanding bills or settle debt. Almost 4 out of 10 potential bonus recipients (39 per cent) will use their windfall payments primarily to settle debt, with a further 16 per cent using the bonus to pay bills, such as rent or children's school fees.

Another 13 per cent of respondents said they will leave their bonus in the bank, 11 per cent will invest in property, 10 per cent will invest in a savings scheme, while only 7 per cent will spend the majority of their bonus.
What will you do with the majority of your company bonus?
#1 Pay off debt (39%)
#2 Pay bills (16%)
#3 Leave in the bank (13%)
#4 Invest in property (11%)
#5 Invest in savings scheme (10%)
#6 Spend it (7%)
#7 Other (3%)
Source: YouGov survey for Zurich International Life


Different strokes for different folks

Findings of the survey also reveal that even as most of us will use our bonuses to pay off debt or outstanding bills, there remain subtle differences in the way different nationalities are likely to spend their bonuses.

While Arab expats are the most likely to use their bonus to settle debt (45 per cent) or pay bills (19 per cent), Western expats are the least likely to settle debt (32 per cent) or pay bills (9 per cent). Instead, more than a third of Western expats are likely to invest the lump sum in property (21 per cent) or leave the money in the bank (14 per cent).

On the other hand, Emiratis are the most likely to spend their bonus (15 per cent) even as 4 out of 10 Emiratis (41 per cent) will pay off past debt with the windfall received.

More Indian expats will invest their bonuses in a savings scheme (16 per cent) than any other nationality in the UAE. Nevertheless, most Indian expats will pay off their debts (35 per cent) and despite their penchant for property, only 13 per cent will invest it in real estate.

What will you do with the majority of your company bonus?

| | | | | | | |
| --- | --- | --- | --- | --- | --- | --- |
| | Emirati | Arab Expat | Western Expat | Indian Expat | Other South Asian Expat | Other Asian Expat |
| Pay off debt | 41% | 45% | 32% | 35% | 33% | 37% |
| Pay bills | 15% | 19% | 9% | 14% | 20% | 15% |
| Leave in the bank | 10% | 14% | 14% | 14% | 14% | 14% |
| Invest in property | 5% | 9% | 21% | 13% | 13% | 10% |
| Invest in structured savings scheme | 7% | 6% | 11% | 16% | 9% | 13% |
| Spend it | 15% | 5% | 5% | 5% | 9% | 6% |
| Other | 7% | 2% | 7% | 2% | 2% | 4% |
Source: YouGov survey for Zurich International Life


Savings, not sun tan

"Another concerning trend is the number of people leaving their bonus in the bank. With UAE inflation running at 4 per cent and low bank deposit interest rates, the net effect of this investment strategy could be a loss in real terms. Try to maximise the returns from your hard-earned bonus," Dawson advised.

Despite money being a motivating factor for moving to the UAE, the survey found less than half of expats (44 per cent) believe they will fulfil their financial goals when they leave the country. In fact, more than a quarter of expats (26 per cent) do not set any financial goals for the duration of their stay.

"The majority of expats move to the UAE for better earning potential through increased salary, tax free income and career progression opportunities," explained Dawson.

"This represents a great opportunity to increase your savings and build a nest egg to secure your financial future when you return to your home country. Sadly, many expats are missing this opportunity by not setting or realising their financial goals and return home with little more than a good sun tan."
Follow Emirates 24|7 on Google News.