700 new car parking spaces open up in Abu Dhabi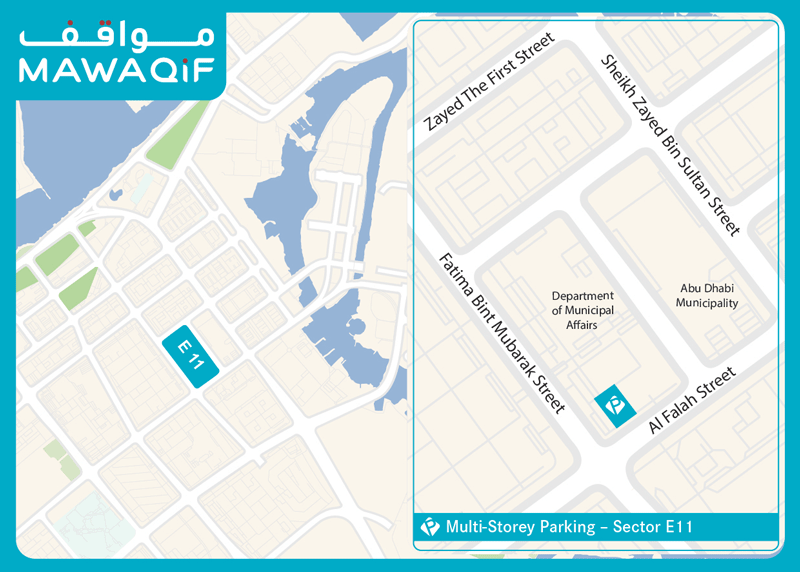 The Department of Transport (DoT) in Abu Dhabi announced today (Tuesday) the inauguration of the underground three-storey parking facility in Al Dana, which cost Dh120 million and can accommodate 726 vehicles.
Sheikh Sultan bin Tahnoon Al Nahyan, Chairman of Department of Transport in Abu Dhabi, inaugurated the new project along with a group of senior officials. The project that aims to provide additional parking bays for the residents of Al Dana and its visitors, is located next to the Ministry of Finance and the Department of Economic Development.
The new parking project consists of surface parking spaces and a three multi-storey underground parking facility that includes a total of 726 regular parking bays, handicapped bays, female only parking bays and parking bays dedicated for hybrid and electric cars.
Through this project, the DoT aims to increase the capacity and number of parking spaces in Abu Dhabi, while providing multiple services within the facility. The parking facility will feature three elevators equipped with a high-tech security system, CCTV and round-the-clock security surveillance, while Mawaqif inspectors will supervise the parking area.
The facility will also feature recreational elements, including a park for families with a children's play area as part of the surface parking. A parking section next to the entrance of the building was constructed to accommodate people with special needs. The parking has been designed in a rectangular shape to facilitate movement into and out of the building. In addition, the facility offers efficiency in energy consumption through its use of environment friendly technologies. In future, Mawaqif will endeavour to connect the MSCP's real-time information to DoT's 'Darb' smart application in order for users to know the availability of parking bays from their mobile phones.
The regular parking fee will be applicable for the use of this new project. The MSCP also features payment of parking fees by debit and credit cards as well as Mawaqif parking cards. The underground building has security technologies that include a licence plate recognition system. To ease the search for a parking space in the new building, the DoT used a 'Parking Guide System' with electronic information dashboards and green and red lights that indicate the vacancy or occupation of the parking spaces.
Follow Emirates 24|7 on Google News.