72% Dubai firms anticipate hiring in 2011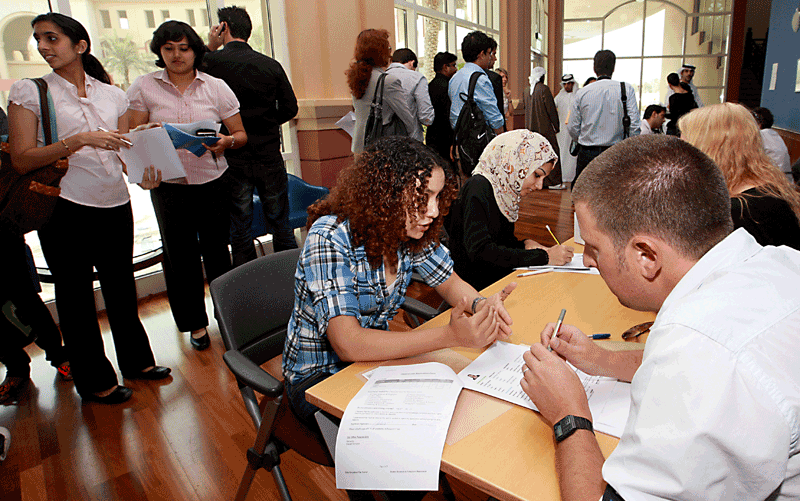 A large majority of employers in Dubai expect a more active job market this year, according to a corporate survey conducted by BAC Middle East.

The feedback regarding the business climate last year was generally positive, with 86 per cent responding that 2010 had met or exceeded expectations.
Employers were generally optimistic about the year ahead, with 95 per cent describing themselves as 'fairly optimistic', 'optimistic' or 'very optimistic', as opposed to only 5 per cent who were 'fairly pessimistic' about the business climate.
This was reflected in the large majority (85 per cent) of respondents who expect to see a more active regional recruitment market compared to last year, with 72 per cent definitely expecting their organisation to undertake hiring this year. The proportion of respondents not expecting to carry out any hiring this year was just 3 per cent, compared with 11 per cent last year. In addition, only 2 per cent of companies surveyed expect any reduction in their local staffing levels this year, compared to 47 per cent who foresee an increase in local headcount.
Predictions for salary levels in 2011 varied widely, with a median expectation of a 5 per cent increase. "In general we do not foresee any major changes in salary levels this year," explained Siobhan O'Reilly, Recruitment Manager at BAC Middle East. "Employers generally remain very conscious of business costs and there is still uncertainty on where living costs such as rent are going to settle." Despite the general expectation of minimal salary increases, 73 per cent of respondents expect skilled candidates to be in a stronger negotiating position this year. "The market is in an interesting situation whereby companies are looking to control costs and hold salaries steady, while at the same time facing a situation where skilled candidates are in an increasingly strong negotiating position," said Siobhan O'Reilly. "Those candidates who were made redundant in the last few years have generally either found new employment or relocated. With fewer redundancies occurring in the current market and the reduced number of job seekers travelling to Dubai from abroad, the pool of active and available candidates has diminished, particularly in the professional and executive segments."
The responses were gathered in the first quarter of 2011 from almost 200 Dubai-based companies across all major sectors, ranging from blue-chip multinationals to leading local firms and SMEs. The survey was sent to individuals with either significant involvement in or responsibility for the HR and recruitment processes of their organisation.
Follow Emirates 24|7 on Google News.