73% drop in fatal accidents caused by drunken driving in Dubai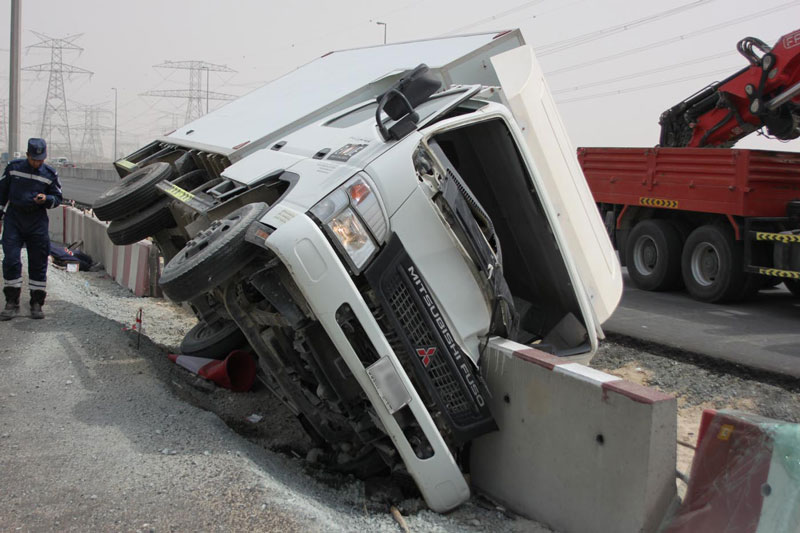 It's common knowledge that drunken driving only leads to disastrous consequences which can often turn fatal, yet many motorists in the UAE fail to pay heed to this and end up on the wrong side of the law.

Dubai Traffic Police has stepped up its efforts to curb drunken driving, and their efforts have met with remarkable success.

"Cases of drunken driving that have caused death have dropped by 73 per cent in 2012 compared to the previous year," claims Major General Mohammed Saif Al Zafeen, Director of General Traffic Department.

Deaths caused by drunken driving had shot up 500 per cent in 2011, the official said.

This marked improvement, Zafeen claims, has been achieved by the new campaign started by Dubai Traffic Police.

"This campaign will continue because the number of deaths caused by such negligence is still very high," he added.

The campaign aims to spread awareness among residents and educate them against the dangers of drunken driving.

Officials under the four branches marked under this initiative are asked to stop any driver who appears imbalanced. "If they notice that the driver is unable to control the vehicle then he will be stopped to take the breath-analyser test," says Zafeen.

Inspection are mainly during the night, between midnight and 6am. According to the Dubai Traffic Police, officials have been given permission to stop any driver who they suspect to be intoxicated.

"The law is tough with this kind of crime," said Al Zafeen.

If found guilty, the culprit will be handed over to the traffic public prosecution, where a judge will determine his punishment, which could either be a jail term or a penalty of Dh20,000, or both.

"The extent of the punishment will be determined by the judge based on the damages the driver has caused."

Many residents have welcomed this campaing of the Dubai Traffic Police.

"This is the only way to stop drunken driving. People need to become more cautious about their own safety and the safety of their passengers," says Bur Dubai resident Naveen.

"When a driver feels that he is not physically fit to drive after a few drinks, then he should just call a cab," adds his friend Neelam.

Follow Emirates 24|7 on Google News.