756 accidents in just 8 hours in Dubai... rain to blame?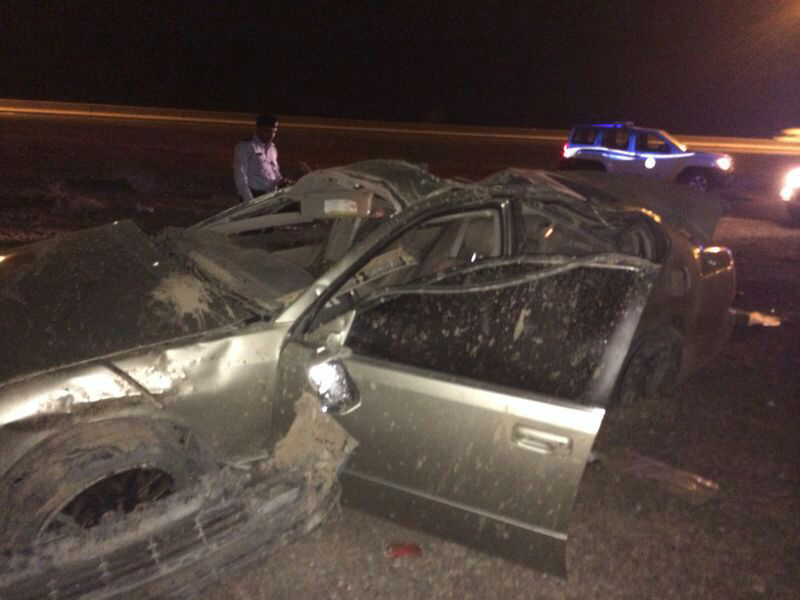 Two people died and many were injured in 756 road accidents in Dubai on Monday in just eight hours of rainfall between 6am to 2pm.

According to Dubai Police, most of these accidents were minor or moderate.

Brigadier Omar Abdul Aziz Al Shamsi, Deputy Director of Dubai Police Operations Department, told the Arabic daily newspaper 'Emarat Al Youm' that of these 756 accidents, 39 were registered against unknown people as those who caused them had fled.

Thirteen accidents were related to fire in vehicles, 60 cars crashed on sidewalks , 28 hit walls, six cars hit road signs, three cars rammed trees and four crashed into columns, he added.

Brig. Al Shamsi added that they recorded 36 accidents in which more than three cars were involved. Nineteen of them were minor accidents, 15 major and two moderate.

He said there were 293 minor accidents in which two cars were involved, 17 of them moderate and 13 serious.

He added that there were nine run-over accidents during the same period on Monday. One accident involved a heavy vehicle.

"The number of accidents reflects the failure of some motorists to consider the weather and changes in the atmosphere, which oblige drivers to reduce speed," said Al Shamsi.

He explained that Dubai Police is keen to educate drivers through social media and its smart application about seriousness of driving recklessly in rain, because poor visibility and the presence of water on roads can cause accidents.

An accident recorded by Dubai Police on Monday involved a mini bus on Sheikh Mohammed bin Zayed Road, under Al Nahda Bridge. The bus crashed into a vehicle parked on the side of the right lane and then hit the metal barrier, causing the death of the driver, and injuring two passengers moderately.

Three vehicles crashed on Dubai-Al Ain Road, before Al Lisala Bridge, seriously injuring one person.

Another accident happened on Sheikh Zayed Road between the eighth and ninth bridge toward Dubai. A driver was checking his car on the side of the road after an accident when another vehicle crashed into the driver, causing his death.

"Some people deliberately drive fast and break into the water to splash water, but this could lead to burning of the vehicle. As evidence, 13 cars caught fire in just eight hours on Monday," said Al Shamsi.


Follow Emirates 24|7 on Google News.