8-year-old Indian dies after falling out of car on way to Jebel Jais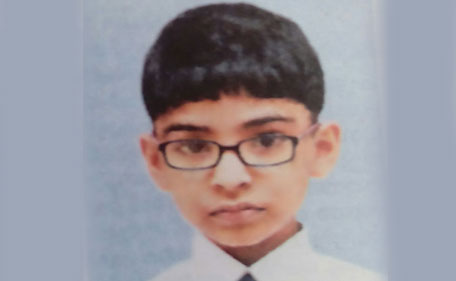 Vismaya Chandran an eight-year-old Indian boy died after falling out of the car he was in with his family, on their way for a picnic.

A Grade 3 student of the Indian School in Ras Al Khaimah (RAK), Vismaya, died on Sunday night after falling through the window of the vehicle that was being driven by his father.

The family members were on their way to a picnic at Jebel Jais.

The accident happened after 4.30pm and the boy was rushed to hospital where he succumbed to his injuries.

The body is now in Al Saif Hospital in Ras Al Khaimah and will be repatriated to India.

Speaking to Emirates 24|7, Vismaya's father Sajeesh Chandran said he was driving when the accident happened near Al Rams, about four kilometres from Ras Al Khaimah.

"It skidded off the road and stopped amidst rocks and rubble. The glass window was locked, but somehow it opened and he fell out.

"He had a serious head injury and died 45 minutes after reaching the hospital."

The boy's mother Deepa and younger sister Thanmaya were also in the vehicle.

"We are all sad that one of our best students died. We reopened school on Sunday, but Vismaya was absent," said Mohammed Ali, Principal, Indian School, Ras Al Khaiamah.

"The school called for a special morning assembly to condole his sad demise," he said.

Follow Emirates 24|7 on Google News.