81-year-old assaults 35-year-old wife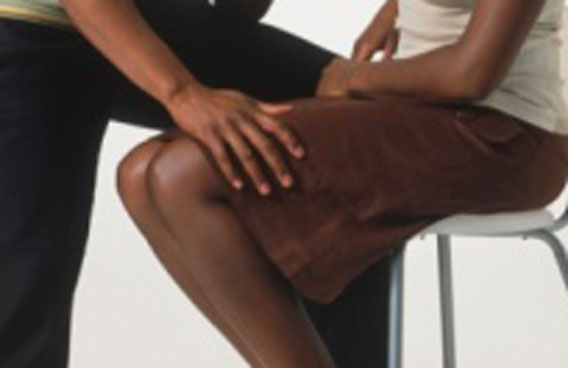 An 81-year-old Emirati man has been charged with molesting his 35-year-old wife.
JA, businessman and trader, denied the charges at the Dubai Court of Misdemeanours, reported 'The National'.
On September 26, 2010, JA barged into the Al Jafillah house where his 35-year-old Syrian wife lives and verbally abused her. Then he beat her and threatened to kill her and take away their children, accusing her of having sex with other men, prosecutors said.
Two Filipino housemaids testified against JA.
The wife told prosecutors nothing had happened earlier to trigger the incident and said it was not the first incident in which JA had assaulted and insulted her. She said she always had avoided going to the police because she wanted to protect her children from witnessing such problems.
The next hearing is on March 14.
Realty agent to be deported for groping woman
The Dubai Court of First Instance sentenced 29-year-old Pakistani defendant, a realty agent, to three months in jail for placing his hand inside the skirt of a girl's skirt, while showing her a flat for rent at Dubai International City, 'Gulf News' reported.
"No I am not guilty… I didn't molest her," argued MA.
The girl, LG, 24, testified that the incident happened when the accused was showing her a number of flats to rent with her fiancé.
"While we were inside a flat, I walked out to the balcony and was taking photos with my mobile phone camera when suddenly I felt somebody touching my legs from inside the skirt. I was shocked to see the defendant molesting me. I heard his mobile phone camera clicking and realised that he took snapshots of up my skirt… He quarrelled with me...then begged me not to report to the police or his boss," she testified.
Man gets six months jail for molesting 8-year-old
In another case, Dubai Criminal Court sentenced a 45-year-old Asian, AAS, to six months in jail to be followed by deportation for molesting an eight-year-old girl while teaching her Quran at her home, reported 'Gulf Today'.
The child's aunt said during the interrogations that she had witnessed the suspect doing something "indecent" while sitting with the child in the room.
She caught him in the act and later asked the child about the incident, who told her that he had repeated the same act several times before.
Follow Emirates 24|7 on Google News.