9 out of 10 UAE millionaires optimistic about economy, property… Here's why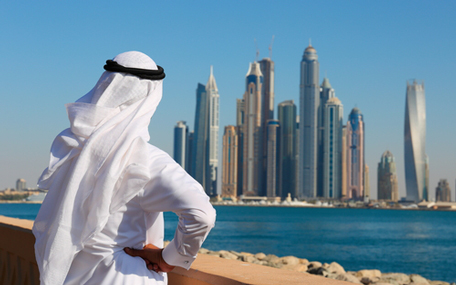 The Gulf is home to hundreds of thousands of millionaires, making it a region with one of the densest millionaire populations.

While this class of the well-heeled has, traditionally, preferred international investments owing to a much mature market and regulatory framework abroad, that has now changed with a majority preferring local investments, according to a new survey.

Around 83 per cent of GCC millionaires – as compared to 64 per cent last year – are more likely to invest in assets closer to home due to their confidence in the local economy's stability, security and ability to control and oversee their investments easily, according to Emirates Investment Bank's 'GCC Wealth Insight Report 2015'.

In addition, almost 9 out of 10 millionaires in the UAE (89 per cent) are optimistic about the prospects of the country's economy – the most among their GCC peers – followed by Qatar (83 per cent) and Oman (75 per cent).

The study found that GCC millionaires are more optimistic on the prospects for the Gulf over the next five years (86 per cent) than for the global economy over the same period (78 per cent). The report is based on a survey of high net worth individuals with $2 million or more in investable assets from the UAE, Qatar, Kuwait, Saudi Arabia, Oman and Bahrain.

The report also revealed that the GCC's rich prefer to invest their wealth in their own businesses (33 per cent) and in real estate (30 per cent); almost the same as last year (34 and 25 per cent, respectively) rather than stocks and bonds.

"Eight in 10 expect to increase investments in real estate (81 per cent) and two-thirds expect to increase investment in their own business (64 per cent) in the near future; compared to 65 and 65 per cent, respectively last year," the bank said in a statement.

Shrugging off the drop in oil price and the geo-political situation, the rich in the GCC investors will invest more in their home countries rather than abroad in a major sign of growing confidence, according to the survey.

According to the report, global investors from the GCC are expected to be regionally focused, with 29 per cent seeing the GCC as their best investment destination in the next 3-5 years. The survey was undertaken in the fourth quarter of 2014, a period that recorded the start of falling oil prices, but did not capture the lowest levels.

The report stated that 55 per cent of GCC millionaires believe that the economic situation in the Gulf is improving compared to 31 per cent saying the global economy is improving.

Respondents were more cautious towards the global economy compared to last year, with the view that the global economic situation is worsening almost doubling (29 per cent) on last year (16 per cent).

Nonetheless, the report's findings were optimistic about the longer-term prospects for both the Gulf and the global economy: 86 per cent say they are very or somewhat optimistic about prospects for the Gulf over the next five years with 78 per cent saying the same thing for the global economy.

The more cautious approach to the global economy taken by regional millionaires is matched by an increasing preference to keep assets closer to home, which has risen 19 percentage points since last year to 83 per cent.

Those who prefer to keep assets closer to home are most likely to say the main reasons are confidence in the stability of their local economy and a desire to have greater personal control over their investments, Emirates Investment Bank's report said.

Prefer local over international banks

Regional millionaires are also more likely to have a local rather than international bank to help manage their wealth compared to last year, with 80 per cent saying they prefer to use a local bank compared to 59 per cent last year.

Respondents said they believe that local banks provide easier access, have a better understanding of the local market or regulations, and are safer. The top four factors for selecting a local bank have not changed since last year – millionaires look for level of service, bank reputation and brand, fees and pricing, and investment expertise and global access.

Philanthropy has also featured prominently in GCC countries in this year's survey, with 86 per cent of respondents saying they dedicate a portion of their wealth to charitable giving, mostly to humanitarian charitable causes.
Follow Emirates 24|7 on Google News.