Abu Dhabi crackdown on satellite dishes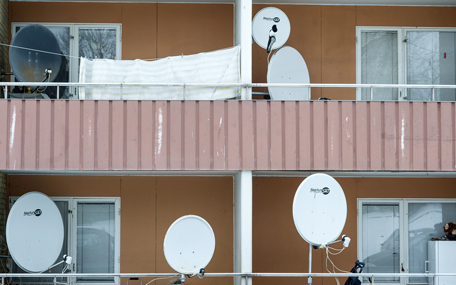 Abu Dhabi Municipality has issued a public interest notice asking landlords to disallow installing more than four satellite dishes on building tops, ensuring they are away from the walls of the terraces to avoid spoiling the look of the city.

The notice uses the words "blemish" and "general appearance".

It also urges landlords to ensure compliance with technical stipulations governing installation of satellite dishes on terraces and in gardens.

The notice clearly asks landlords, tenants property management companies and "the whole populace of Abu Dhabi city and suburban areas" to cooperate as regards eliminating three main issues:

- Placing satellite dishes at balconies and windows

- Placing satellite dishes on walls of building tops and domestic gardens

- Leaving connection cables hanging on the building

There was no mention of any fines or legal action for those not cooperating, though an enquiry number 800555 is the one to call for further information.
Follow Emirates 24|7 on Google News.