Abu Dhabi Crown Prince's speech to Emirati youth a clarion call for nation-building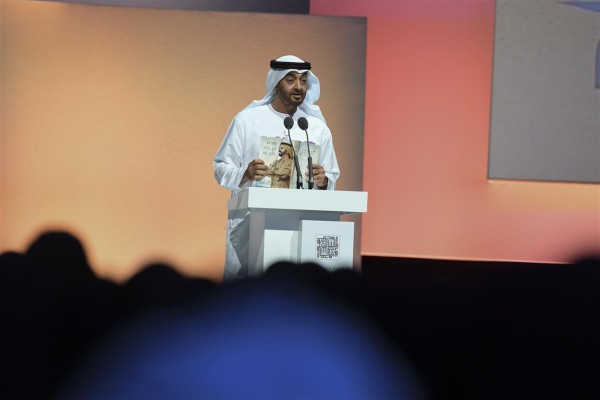 The address of His Highness Sheikh Mohamed bin Zayed Al Nahyan, Abu Dhabi Crown Prince and Deputy Supreme Commander of the UAE Armed Forces, to young Emiratis, on Wednesday at the concluding session of the Majlis for Future Generations was a clarion call for nation-building, with its unequivocal emphasis on youth self-empowerment, according to an editorial by the Gulf News.
"How did [the economies of Finland, Singapore, New Zealand...] get to their current level of development? We need to know this and learn from it," the local English language newspaper quoted H.H. Sheikh Mohamed as saying in the speech.
Urging them to look beyond the gifts of oil into the wealth that lies in their own skill sets and talent, he championed the need for youth to be catalysts for change, through observations and lessons gleaned from successful nations around the world. As he put it, the paper said.
"The task of nation-building is ever fluid as it flows in constant motion towards the upcoming generations, and in reminding Emirati youth that this task needs to be seamlessly integrated into their goals, indeed, it must form their most important goal, Sheikh Mohamed has forged the chain of accountability like every visionary leader should."
By squarely placing the onus for tomorrow's guarantee of success on the shoulders of Emirati youth, Sheikh Mohamed has steered the national discourse in exactly the direction it needs to go, the paper commented.
Over the last 45 years, the leadership of the UAE has set an impressive pace of development that has enabled the country to be in the vanguard of global attention for its stunning achievements, and now, it's time for the next generations to step up and accelerate this pace, it said.
"This is not only an organic progression of nurturing to sustain a nation's longevity, it is also a historical necessity. The UAE has successfully steered itself on to the fast track in post-oil global arena with polices, initiatives and governance strategies that are reflective of its farsightedness," the Gulf News said.
Follow Emirates 24|7 on Google News.