Abu Dhabi office market resilient despite oil price drop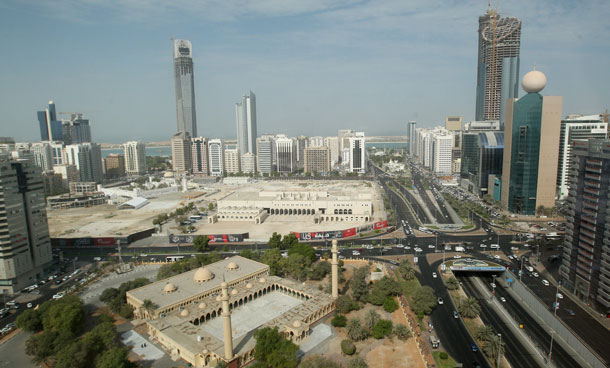 Abu Dhabi's commercial real estate market isn't likely to feel the heat of the declining oil prices, which has come down to $50 a barrel in January 2015 from $108 a barrel in June 2014, but may see rents of quality office space going up due to lack of supply, according to a new report.

"The lower oil prices could lead to possible implications for the Abu Dhabi real estate market; commercial property however should be able to shrug off such concerns as the region's medium to long-term prospects remain strong in addition to a limited office supply pipeline," Knight Frank, a UK-based real estate consultancy, said in its latest report.

Though there was a marginal slowdown in the number of enquiries in the second half 2014, primarily driven due to companies reviewing impact in falling oil prices, nearly 80 per cent of enquiries were between 100 square meters (sqm) and 500 sqm, the report said.

The overall effect on market rents last year was minimal, but there could be further improvements in headline rents, as little prime or grade A supply enters the market.

Prime office rents rose to Dh1,800 per sqm in H2 2014, while rental values for Grade A "shell and core" office space remained steady at Dh1,200 per sqm.

In fact, vacancy rates dropped for prime and Grade A offices to 26 per cent.

A 24 per cent growth in Khalifa Port from January to September 2014, compared to the corresponding period in 2013 and the opening of the Abu Dhabi Midfield terminal in 2017 is driving market sentiment as the government moves to diversification of the economy.

"The market dynamics continue to change in Abu Dhabi as the city expands further from the main island. Regardless of economic trends, Abu Dhabi real estate continues to offer a good depth and breadth of opportunities for occupiers, although there is a limited pipeline of new office accommodation which will impact the market in the coming years," said Matthew Dadd, Abu Dhabi commercial leasing, Knight Frank.

Take up during last year was still dominated by oil & gas (16 per cent) and government sectors (15 per cent), which positively impacted the absorption of new accommodation in the capital. The leisure and hospitality sector also witnessed an increase in the number of enquires, the consultancy said.
Follow Emirates 24|7 on Google News.