Abu Dhabi posts biggest jump in inflation at 3%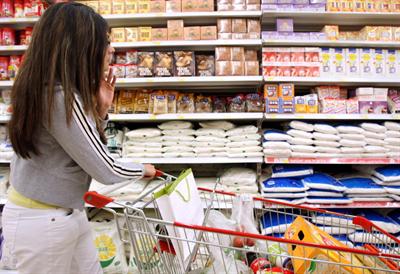 Inflation in the UAE increased 0.88 per cent last year with educational expenditures rising the most. Among the emirates, Abu Dhabi recorded the biggest increase in consumer price index (CPI) during 2010.
Official news agency Wam said that overall CPI in the UAE reached 115.00 in the year 2010, and compared with its 2007 base year (2007=100), the average increase of prices amounted to 0.88 per cent compared with 2009.
Abu Dhabi recorded the biggest increase in inflation of 3.06 per cent in 2010, followed by Ras Al Khaimah (+2.20 per cent), Umm Al Qiwain (+2.15 per cent) and Ajman (+1.47 per cent).
Dubai and Fujairah inflation increased 0.55 per cent and 0.88 per cent, respectively; while Sharjah recorded negative inflation.

In sectoral inflation, educational expenditures jumped eight per cent followed by recreational and cultural (+4.72 per cent), furniture and household goods (+4.67 per cent), food and soft drinks (+4.46 per cent), transportation (+3.38 per cent), beverages and tobacco (+1.26 per cent), miscellaneous goods and services (+1.40 per cent), and - restaurants and hotels (+0.88 per cent).
At the same time, there were decreases in other major expenditure groups including communications (-5.79 per cent), textiles, clothing and footwear (-4.96 per cent), medical care (0.86 per cent), and housing (-0.30 per cent).
Follow Emirates 24|7 on Google News.