Abu Dhabi Ship Building inaugurates dry dock with official ceremony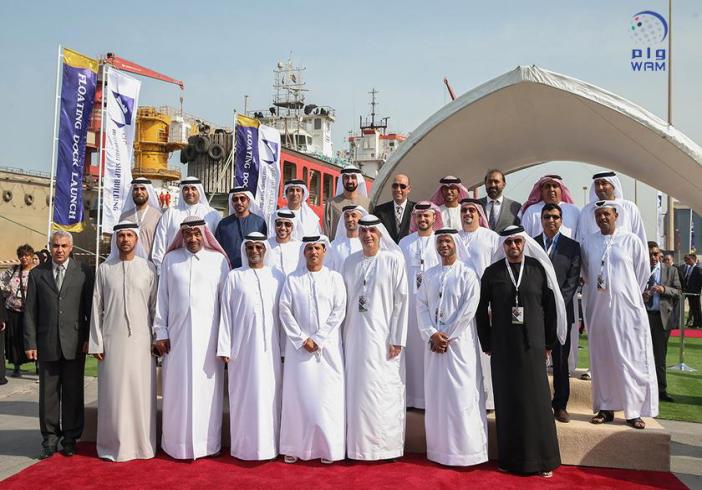 Abu Dhabi Ship Building PJSC (ADSB), a leading provider of construction, repair and refit services for naval, military and commercial vessels, held a ceremony today to inaugurate the company's floating dry dock at its location in Zayed Port.
The floating dock, which began servicing vessels in July 2016, has greatly enhanced ADSB's commercial service offering, allowing the company to service larger ships and tap into new customers in industries such as oil and gas. To date, the dry dock has received 20 customers for routine dry-docking, electrical and mechanical works.
Commenting on the occasion, Dr Khaled Al Mazrouei, CEO of Abu Dhabi Ship Building, said: "It was an honor to host guests at the official inauguration ceremony for the company's floating dry dock. At ADSB, we are continually looking at how we can grow our offering as we look to deliver on the government's vision of economic diversification and bring new services to the nation. The floating dock facility has been a key driver in our expansion plans and greatly strengthens the local maritime industry in Abu Dhabi."
Follow Emirates 24|7 on Google News.