Abu Dhabi slaughterhouses extend opening hours to meet high demand during Ramadan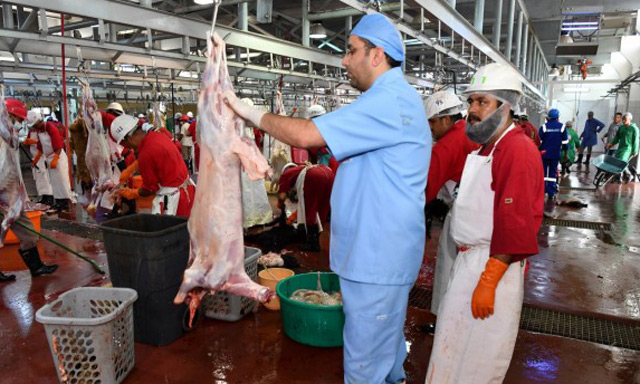 Abu Dhabi City Municipality slaughterhouses are gearing up for a busy Ramadan season, by announcing flexible opening hours to meet the public's needs. All slaughterhouses will operate from 6 am to 6 pm daily during the holy month.
Additionally, the Municipality announced that the Abu Dhabi Public Slaughter House, and its slaughterhouses in Bani Yas and Al Shahama will operate during night shifts as well from 10.00 pm to 01.30 am.
In view of the anticipated upsurge in demand for slaughtering services, the Municipality also said it is deploying additional butchers and vets in its slaughterhouses across the emirate.
The Municipality added that in an effort to provide products that conform with the highest levels of health and food specifications, new precautionary measures have been put in place including the provision of equipment for vaccinating sheep against external parasites before entering livestock markets. This is to ensure the eradication of parasites and prevent their transfer between animals and people.
As for public health safety procedures when processing livestock for consumers, the Municipality said its slaughterhouses follow strict measures with rigorous inspections carefully conducted on all animals received, including veterinary examinations before and after the slaughtering process.
Abu Dhabi slaughterhouses have processed 170,807 sheep and goats and 4,187 cows and camels during the first four months of 2018.
The Municipality operates five slaughterhouses in the city of Abu Dhabi and surrounding areas, namely Abu Dhabi Commercial Slaughterhouse, Abu Dhabi Public Slaughterhouse, Bani Yas Slaughterhouse, and Al Shahama Slaughterhouse (at old Shahama), and Al Wathba Slaughter House (at Al Ain Trucks Road) at Al Wathba.
The Municipality also called on the public to comply with the health guidelines relating to slaughtering, urging them not to slaughter animals at home, in public areas or outside licensed slaughterhouses.
Follow Emirates 24|7 on Google News.