Abu Dhabi sport TV host hospitalised after gas leakage while reading news on air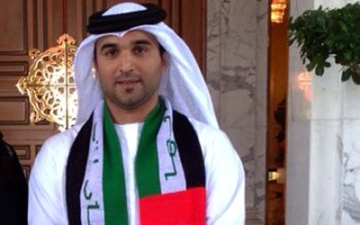 A well-known news reader in Abu Dhabi sport TV channel has been admitted to the intensive care unit (ICU) at a hospital in the capital after inhaling gas while reading news on air, a newspaper reported on Tuesday.
Tareq Al Hammadi was presenting his famous daily sport programme "Huna Abu Dhabi" (This is Abu Dhabi) when gas leaked into the TV studio on Saturday.
"The accident was a result of a gas leak into the studio following a rupture in some pipes in the TV building…he is still under doctor's supervision but his condition has stabilized," Emarat Alyoum daily said, quoting his father Hussein Al Hammadi.
He said guests who were inside the studio at the time managed to run out safely, adding that his son could not make it after he fainted in the studio room.
Hammadi was a sport presenter at Dubai's TV before moving to Abu Dhabi sport TV channel, according to the paper.
Follow Emirates 24|7 on Google News.