Abu Dhabi to host world's first Smurf Village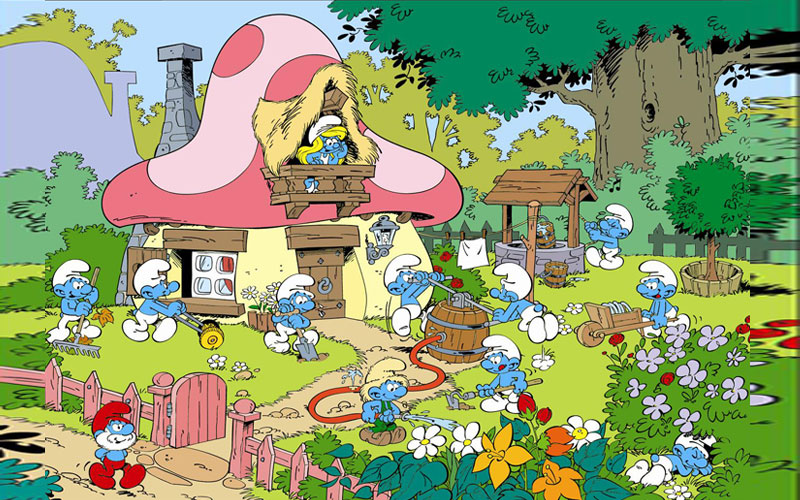 The world's first Smurf Village, a mini-world dedicated to the small blue fictional creatures created by Belgian cartoonist, Pierre 'Peyo' Culliford, is a keynote attraction at this year's 'Summer in Abu Dhabi' line-up at Abu Dhabi National Exhibition Centre (Adnec).
Divided into 12 separate districts, Smurf Village features specially-created activities areas for children, including 'Papa Smurf's Story Corner', 'Smurfette's Land of Beauty', 'Smurf Fun Park', and 'The Promenade' - a tricycle track through the entire 42m-by-24m enclosure in Hall 11 - one of four multi-purpose halls housing this year's Adnec activations, which run from June 30 to July 30.
In Smurf Village, kids can meet and play with the Smurfs in the 'mushroom houses' made famous by the loveable characters' comic book adventures.
In one of the main houses - 'The Reel Mushroom' – back-to-back episodes of the ever-popular Smurfs' TV show will be screened.
"Part of Smurf legend is that outsiders cannot find their village except when shown the way by a smurf; thankfully Summer in Abu Dhabi has solved this problem," said Faisal Al Sheikh, Events Manager, Abu Dhabi Tourism Authority (ADTA), which organises the festival.
Follow Emirates 24|7 on Google News.