Abu Dhabi to install cameras in all schools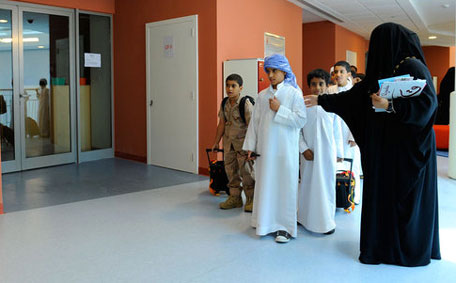 Abu Dhabi education authorities have installed security cameras in 187 public schools and the devices will be deployed in 73 more schools this year.
The plan is part of a strategy to ensure safety at the emirate's public schools following a series of accidents involving fights and other practices by the students.
"Cameras will be installed in 73 more schools this year as part of the project's third phase which will be completed in July," said Mohammed Younus, Director of Information and Communication Technology at the Abu Dhabi Education Council.
He told 'Emarat Al Youm' daily that the last stage of the project, which was launched at the request of students' parents, would be finished in 2017.
"This project is carried out in coordination with the Abu Dhabi police and the National Authority for Emergency, Crises and Disaster Management. It covers all parts of the schools, including the play field, the sport halls, stairs, corridors, buses and places surrounding the school building," he said.
Follow Emirates 24|7 on Google News.