AC footbridge from Metro to Ibn Batuta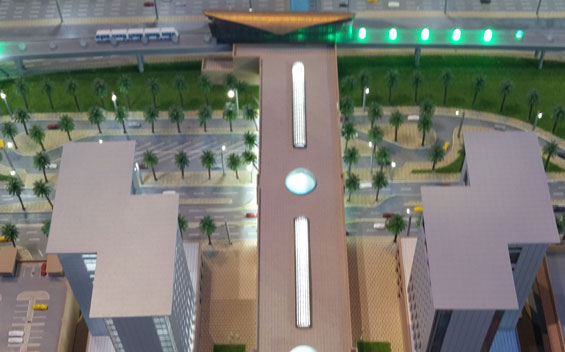 An air-conditioned foot bridge connecting Dubai Metro to Ibn Batuta Mall will be constructed this year.
This was confirmed by master-developer Nakheel at Cityscape last week.
The bridge will form part of the first mall expansion to be completed this year.
The 300-metre long link will connect the mall to Ibn Batuta Metro Station.
Currently, the Metro station is located at a distance of 5 minutes, walking.
The distance between the mall and the Metro station will not remain the same once the expansion of the mall is completed.
The first phase of this expansion, which is set to be opened shortly, includes the addition of retail space in the area between the mall and the Metro station.
The footbridge is to form part of this expansion, as it will include 50 of the 150 additional shops and be opened with the new mall section simultaneously.
A second expansion was announced earlier this year, adding more retail space closer to the Metro station.
Although this project will take longer to be completed, the design of the project reveals that also this part will be connected to the Metro link.
The construction of the footbridge will come as a breeze for mall visitors who travel by Metro.
"I like Ibn Batuta Mall but I dread the walk," said Shelly (31), a Philippina living in Dubai.
"In summer, I prefer the malls with a Metro connection."
The Mall of the Emirates ( MOE ) is a popular option among Metro users, as the Metro station is next to the mall and only requires a short walk through the metro tube.
Similarly, Deira City Center is in close proximity to a Metro Station.
Dubai Mall was connected to Dubai Metro three years ago when a 820-metre- long foot bridge was opened.
Follow Emirates 24|7 on Google News.