AD airport traffic grows 13.9%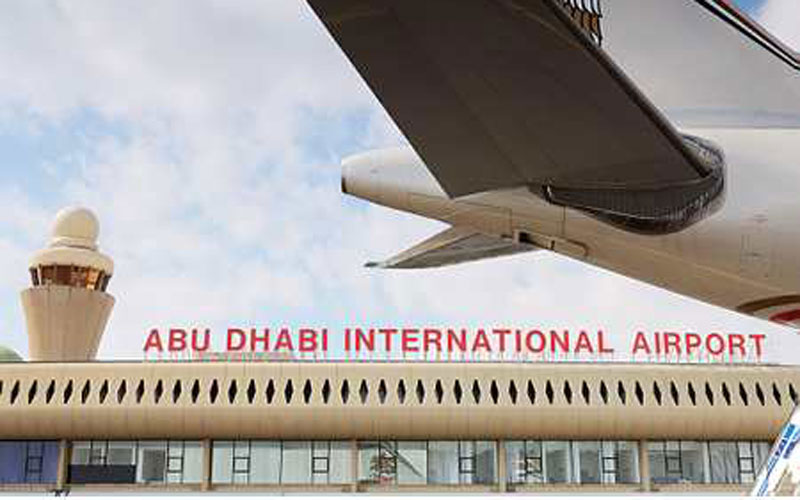 Abu Dhabi International Airport's passenger traffic grew 13.9 per cent last year compared to 2010.
The airport greeted 12.4 million passengers, setting a new record. Cargo traffic rose 10 per cent to 481,500 tonnes in 2011 compared to 2010, Abu Dhabi Airport Company said on Wednesday.
The double-digit increase of passenger and cargo figures are part of a remarkable growth that Abu Dhabi airport is experiencing.
Adac's ongoing investment in improving the airport facilities have attracted new airlines and encouraged existing airlines to expand their services to Abu Dhabi. 2011 witnessed the joining of leading airline companies to its network such as Cathay Pacific, Virgin Australia, and Czech Airlines.
The airport added eight new destinations via new and existing airline partnerships, to include Hong Kong, Prague, Seychelles, Male, Dusseldorf, Bangalore, Chengdu and Aleppo to its network. Moreover, the scheduled charter market saw considerable growth, especially with the launch of the MSC cruises out of Abu Dhabi and the new hotel offers in the city.

"The continuous increase of Abu Dhabi International Airport's passenger traffic is a true reflection of the growth that the emirate is witnessing in trade, industry and tourism. In December, we welcomed over 1.147 million passengers, recording 17.8 per cent uplift in total passenger traffic. This made December the busiest month of the year for Abu Dhabi international Airport and the sixth consecutive month where we recorded more than a million passengers," James E Bennett, Chief Executive Officer of Adac said.

"ADAC is striving to become one of the top airport operators in the world by carrying out more improvements and developments at the airport. The completion of Terminal 1 this year was a great success, as it aimed at delivering the best services to travellers in speed, efficiency, comfort and satisfaction," Bennett added.
Etihad Airways continues to play a key role in the growth of Abu Dhabi International Airport. As a result of Etihad's new aircraft and new destinations served during 2011, scheduled passenger aircraft movement grew by 6.2 per cent, totalling 90,281 movements, with Etihad recording 61.4 per cent of the total aircraft traffic.
The top 10 routes from Abu Dhabi International Airports during 2011 were: London Heathrow; Doha; Bangkok; Manila, Jeddah; Sydney; Cairo; Frankfurt; Bahrain and Paris Charles de Gaulle. These destinations collectively generated 32.9 per cent of the airport total passengers traffic.
Follow Emirates 24|7 on Google News.