ADM opens new customers' service centre accommodating three vehicles at a time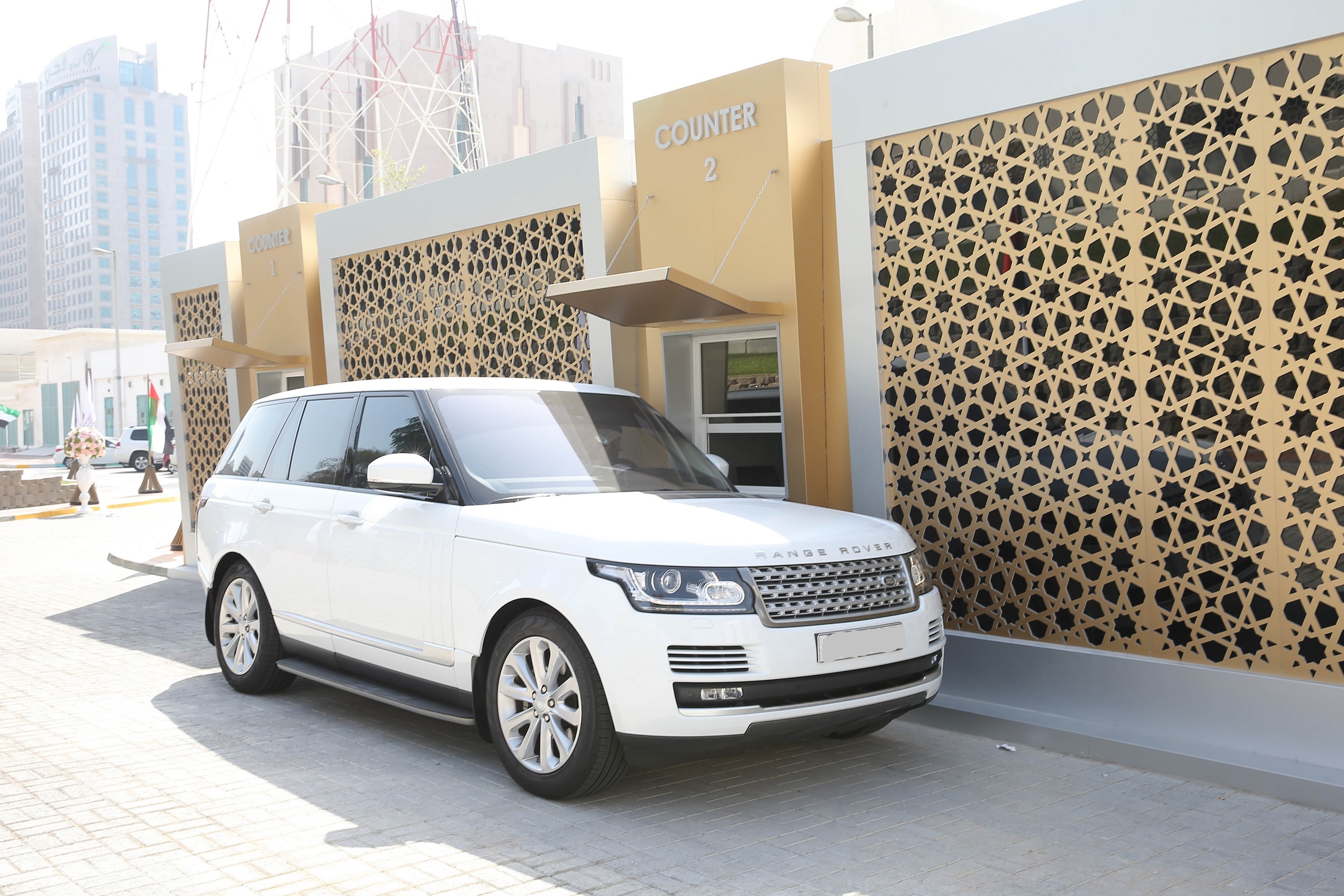 General Manager of the Abu Dhabi City Municipality, Musbbah Mubarak Al Murar, and senior officials of the municipality, have opened a new customer service centre dedicated to assisting customers on the move.
The centre, which is situated beside the head office of the municipality, gives clients the convenience of being served and having their transactions processed while seated in their vehicles.
After the centre's opening, the GM of the Abu Dhabi City Municipality & Transport expressed the hope that the new centre would mark a huge improvement in the calibre of services delivered by Abu Dhabi's Department of Municipal Affairs and Transport, DMAT.
"The step is a practical manifestation of the commitment of the department to offer top quality, handy and quick services," he noted.
The municipality is seriously considering the move towards improving its services in line with the vision of the government. The policy would support the sustainable development drive charted in the Abu Dhabi Government Vision 2030.
The department is seeking to improve the level of services provided to clients through upgrading the policy of operations, programs and e-services offered to the public. Such a policy epitomises the strategy of the department to leverage its services, meet the needs of customers and earn their satisfaction. That achievement would cement the department's leading role and corporate identity.
The overall process conforms to a master plan for creating integrated business processes that maximises the satisfaction of customers and community members while ensuring a sustained improvement of services.
In the same context, Al Murar said, "The new customer service centre is aimed to run stylish and sophisticated services, offering customers smooth access to services in various districts. The achievement is part of the municipality's policy to improve its services and reach out to different segments of customers with different kinds of needs, wherever they are and in a time-saving and hassle-free manner. This trend will raise the bar on the service level and enhance the leading role of the municipality. It enables the ADM to raise its corporate identity under a comprehensive strategy for setting up integrated service structures that lead to a genuine addition to municipal achievements.
Follow Emirates 24|7 on Google News.